Where is Formula 1 Heading With Clone Cars and B Teams?
Published 02/24/2020, 8:05 AM EST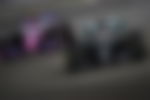 ---
---
Racing Point's 2020 livery has raised a lot of questions around the ethical stand of their move and its impact on the future of Formula 1. The technical collaboration with Mercedes F1 led to a car that has striking similarities with the Mercedes F1 W10. W10 was the title-winning car of 2019 and it dominated the whole season.
ADVERTISEMENT
Article continues below this ad
The Racing Point team has disclosed that some parts including the front and rear suspension have been borrowed from the last year's Mercedes.
So the ethical question arises that is it fair for one team to just copy its car design from a bigger team.
ADVERTISEMENT
Article continues below this ad
It is not uncommon for Formula 1 teams to borrow ideas from each other. This is primarily done during the designing process. However, these ideas were never carbon copies, but each team's interpretation. However, in this case, the car does look like a copy of the W10. Some people also called it the 'Pink Mercedes'.

This year Racing Point is visibly faster than the last year, courtesy of the new car and it is turning a lot of heads on the paddock. The reaction of fellow mid-table teams is negative and some are even questioning the legality of the car.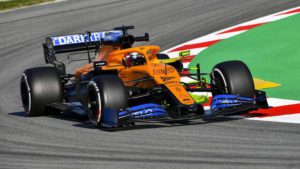 The reaction of Other Formula 1 Teams
While there is no evidence that Racing Point has broken the guidelines with its design, McLaren F1 head Andreas Seidl has called for severe monitoring of team technical collaborations to make sure that rules are followed.
He said, "There are limitations for each team of what you're allowed to do and what not. For example on the CFD side or in terms of wind tunnel hours. I assume that it's already properly policed now, that not one team, for example, is doing work, which then gets transferred to another team, because it would clearly not be within the regulations."
Whereas, Red Bull team boss Christian Horner thinks that anything which helps smaller teams be more competitive is good for the sport.
He said, "I think collaborations do make sense. Otherwise, how do teams like AlphaTauri, Racing Point, Haas, even Sauber [Alfa Romeo] will compete? If they couldn't buy suspensions and gearboxes? All the R&D that they're going to have to conduct themselves will be big amounts of resources."
Verdict
Technical Collaboration is one way smaller teams manage to get everything done in limited resources. This is not the first time smaller teams have developed a relationship with bigger teams to survive in the game. For example- Manor F1 use to borrow some parts from then dominating Williams F1. And Haas borrowing parts for its 2019 car from the 2018 Ferrari.
The tie-ups make a lot of sense for smaller players and even make the sport financially viable for some new entrants.
ADVERTISEMENT
Article continues below this ad
These collaborations sure have a lot of cost advantages for the smaller teams but there are a lot of down-sides as well.
The smaller teams are now more than even under the pressure of becoming a B team for a front end constructor. The close technological collaboration gives a lot of leverage to the bigger teams and pressures the smaller teams to do there bidding to continue the partnership.
Mercedes junior drivers like George Russel and Esteban Ocon getting seats in Williams F1 and Force India F1 on Mercedes F1's orders is one such example.
ADVERTISEMENT
Article continues below this ad
If big teams use their influence and convert smaller teams into B teams the competitiveness of the sport will go even further below.