Where Diego Armando Maradona is literally a God- essentiallysports.com
MARADONA: MORE THAN A RELIGION
America's Favorite Video Today
For many in Argentina, soccer is almost a religion. For a few, it is exactly that. Argentina is home to a religious movement called the Maradonian Church which venerates Diego Armando Maradona as a god.
Born on October 30, 1960, on the outskirts of Buenos Aires, Maradona made 91 appearances for Argentina, scoring 34 goals. He played in four World Cup tournaments for his country.
ADVERTISEMENT
Article continues below this ad
Maradona also holds the record for making the most number of appearances as captain of any country in a World Cup. He is the third highest goal scorer for Argentina, behind Gabriel Batistuta and Hernan Crespo.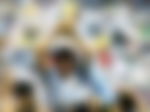 On June 22, 1986, Maradona lived an Argentine fantasy, hitting heights of football magic that few have seen before.
The English might have had the formal power but the Argentines were smarter and trickier, finding ways to circumvent usual restrictions. This is precisely what Maradona did when he managed to flick the opening goal of the game past Peter Shilton with his hand.
When he was quizzed about the incident, he said: "The goal was scored a little bit by the hand of God, a little by the head of Maradona."
Probably the most famous goal ever scored, Maradona's second goal against England in the 1986 World Cup is rightfully remembered as one of the greatest goals of all time. None of the English players came close to stopping him.
Maradona after beating England in the 1986 World Cup quarter-final stated "It was as if we had beaten a country, more than just a football team."
His reign as manager of Argentina was not very successful. Argentina equalled their worst ever defeat by losing 6-1 to Bolivia in the World Cup qualifiers. This led to Maradona taking a fair amount of criticism. And when his side did qualify for the tournament, he launched into an infamous "keep sucking" rant.
The Argentine Football Association (AFA) put in a request to Fifa to retire the No.10 shirt in honour of Maradona, which was denied.
However, Argentinos Juniors have named their stadium after Maradona – Estadio Diego Armando Maradona. In 1986, former England manager Sir Bobby Robson famously said: "With Maradona, Arsenal could have won the World Cup."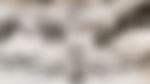 Diego Maradona is still worshipped 30 years after 'hand of God' goal against England. Fans started a "Church of Maradona" in Buenos Aires in 1998.  Maradona's birthday marks a new year.
Church of Maradona has 80,000 disciples in 55 countries, including Gary Lineker, Mauricio Pochettino and 1,500 from the Tartan Army.
ADVERTISEMENT
Article continues below this ad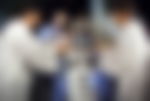 This unusual personality cult "was created to express and preach throughout the world our love to 'El Diego', who has given us so much and has worked miracles", says Amez, one of the church's three founding spiritual leaders.
Maradona's autobiography has replaced the Bible in the church ceremonies. Special rites like Maradonian baptisms, weddings and masses are celebrated on special dates of special Maradonian significance. "October 30 is the date of birth of the greatest soccer player ever," explains Amez."And for ten years now, we have been celebrating the Maradonian Nativity". (Maradona's next birthday will mark the start of the year 51 AD –Anno Diego).
ADVERTISEMENT
Article continues below this ad
While they consider Maradona as their god, they praise current Argentine soccer super-star Lionel Messi as the "El Messias" (The Messiah).
In a book on Maradona in 1997, Argentinian psychologist and author Gustavo Bernstein noted: "Maradona is our maximum term of reference. No one embodies our essence better. No one bears our emblem more nobly. To no other, in the last twenty years, have we offered up so much passion. Argentina is Maradona, Maradona is Argentina."
Providing feedback will help us make your experience better.
Enjoyed Your Read? Let us know how likely you are to recommend EssentiallySports to your friends!