Where Next? Options for Jose Mourinho
Published 12/18/2015, 1:57 PM EST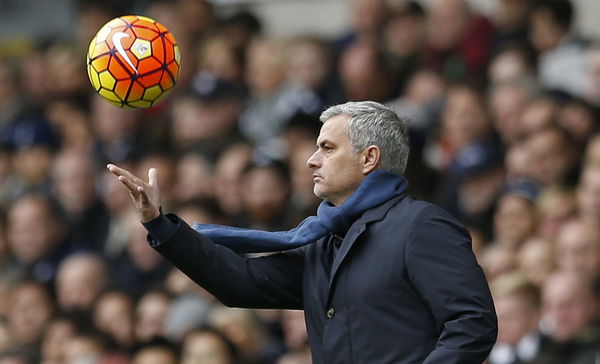 ---
---
With his second spell at Chelsea now over, Jose Mourinho has to decide where he would want to work now. The self proclaimed 'Special One' saw himself sacked after an abysmal third season with the North London club which saw the club earn 15 points after 16 weeks. The same squad which were champions the previous season have lost games against newly promoted Bournemouth, Crystal Palace and Southampton. Although the club has managed a place in the last 16 of the Champions League, Mourinho was  given his marching orders. Now the Portuguese mastermind has a decision to make to polish his tarnished reputation.
ADVERTISEMENT
Article continues below this ad
 Paris Saint Germain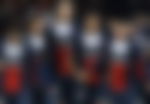 ADVERTISEMENT
Article continues below this ad
Even when Mourinho was relieved of his duties at Real Madrid, PSG were heavily linked with him. The PSG setup are content with Laurent Blanc's domestic record but he provided little satisfaction elsewhere. The Champions League ambitions of the Parisians have not been fulfilled as they haven't, even once, tasted the semi-finals of the competition. With Jose Mourinho, a man who has won the prestigious cup with two different clubs, PSG can have the European glory they dream of.
"I know the PSG project well, I know it well because when they start this project with the owner, the president and Leonardo, I was to be coach."
Jose has managed to get immense success in the said competition as he is one of only four managers ever to win the competition with two clubs namely, FC Porto and Inter Milan. Mourinho's Champions League resume does not end at just that. In the last 12 years, his teams have made the semi-finals 8 times. In fact, the only team to have won the competition outside England, Spain, Germany and Italy in the last 20 years was Mourinho's Porto in 2004. PSG may keep Blanc if he gets to the semi-finals this season but replacing him Mourinho is a lucrative opportunity if they want Champions League success.
Juventus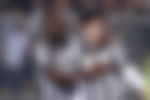 The Old Lady is struggling to hold onto their Champion's status after losing stars like Andrea Pirlo, Carlos Tevez and Arturo Vidal. With 6 points adrift of the top spot this season, Juventus is now proving to be work not cut out for the likes of Max Allegri. He could well be on the same trajectory as he was at Milan. Juventus, a club who have been winning the Serie A title for the last 4 years, have now set their sights on European glory. Last season, they beat Real Madrid in the semis to play the final against Barcelona. But that could be why they hire Mourinho, as he always takes his clubs forward, if only by inches. Despite his clashes with the Italian media, his dominance at Inter was there for everyone to see. Bringing Mou in could well mean Juventus identifying their potential of being a true and consistent contender of the Champions League.
Valencia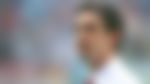 At a lookout for a new coach, Valencia could happen for Mourinho, courtesy of Jorge Mendes. After qualifying for the Champions League for the first time in 3 seasons, Valencia entered the group stages after beating Monaco only to get eliminated in a group that contained Zenit, Gent and Lyon. Nuno Espirito Santo was recently sacked and has been replaced by Gary Neville till the end of the season. Given the strong relations of the club with Jorge Mendes who has a good reputation with Mourinho and the club's lack of silverware for 8 years and their new found potential to offer him a salary on the lines of his previous jobs, Jose Mourinho is a viable option for the club.
For Mourinho, a chance to prove his mettle against both Barcelona and Real Madrid would provide motivation. 'The Special One' could look to show the world of his prowess with Valencia just like Simeone did winning the Liga with Atletico.
F.C. Porto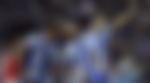 If the Portuguese does decide to take a step back to get on the sidelines of any team, meaning both Juve and PSG stick with their current coaches and Valencia finds someone else at the end of season, gates will always be open for 'The Special One' back home. With a club with resources and talent like Porto, Mou would easily win the league and advance from the group stages of the Champions League. And by doing so, he would restore his reputation and could look to use this stint to grab a job on the level onward, his original level.
ADVERTISEMENT
Article continues below this ad
Portugal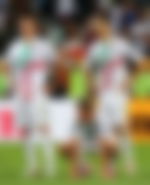 ADVERTISEMENT
Article continues below this ad
Mourinho has always, in his interviews, spoken about this job. One he surely will take but at the farther end of his career. But, if circumstances be as they are and he decides not to go for Porto, Mourinho could be looking at the beginning of his stint as an international coach. Also, the Portuguese national team is in a dire need of a good coach and their mediocre performances even with players like Cristiano Ronaldo, Pepe, Tiago and Joao Moutinho need a better tactician who can take the team to glory. A team which has been being tipped for success since the time Cristiano joined the senior squad, could actually achieve the fortuned distinction under Mou.