Where to Buy Mutua Madrid Open 2021 Tickets & How Much Do They Cost?
Published 04/28/2021, 10:13 AM EDT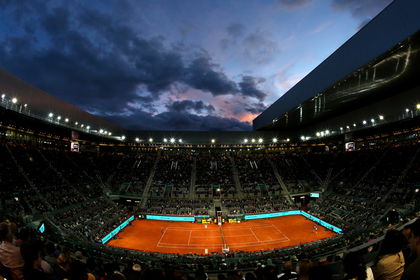 ---
---
The global coronavirus pandemic has wreaked havoc on all, and even tennis isn't immune. Tournaments were forced to take certain measures and thus either had no or had a limited number of fans. Mutua Madrid Open 2021 had announced its decision to hold 40 percent of the normal spectator count.
ADVERTISEMENT
Article continues below this ad
The tickets have officially gone on sale from the 27th of April and will continue until the 9th of May 2021. Like every tournament, the tickets are divided between two sessions i.e. day and night. WTA main draw matches begin on the 29th of April, whereas the ATP matches begin on the 2nd of May.
To buy the tickets, interested fans can call 902 183 647 or go through their webpage.
ADVERTISEMENT
Article continues below this ad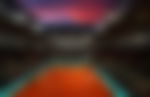 The cheapest tickets are the WTA first-round tickets at €7. Furthermore, the stadium has three categories of tickets available for Caja Magica stadium.
Subscriptions and prices of Mutua Madrid Open 2021
As the tournament progresses, the ticket prices increase with each day. Thus, the first-round matches will be cheaper to watch and the finals are the most expensive to watch.
The last two days of the tournament have the most expensive ticket prices. On May 8, Saturday, the first ATP singles semifinal, and the WTA doubles final are scheduled to take place in the day session. The ticket prices as follows, 1st Category: €113, 2nd Category: €103, and 3rd Category €93.
8th May Saturday, night session has the second ATP semifinal, and the WTA singles final scheduled and its prices are- 1st category: €158, 2nd category: €128, 3rd category: €98.
ADVERTISEMENT
Article continues below this ad
The final day has one mixed session having the ATP doubles and singles final. To watch that match, one will have to pay- 1st category: €182, 2nd category: €152, 3rd category: €122.
Instead of single-day tickets, fans can buy subscriptions as well. The subscription for all 16 sessions of the tournament costs €875, €750, and €625, respectively. Furthermore, to watch only the WTA and ATP singles finals, one can pay €282 and €222, respectively. The cheapest subscription offers five sessions at €91, €81, and €71.
If a fan wants to watch only the semifinals, he/she can take the 'Subscription Semifinals'. It costs €261, €201 and €151, respectively. Then there is the 'Subscription After Work' which allows the holder five-night sessions from Monday to Friday. It costs €184, €144, and €104 respectively.
ADVERTISEMENT
Article continues below this ad