Whether KKR & SRH Actually Were The Best Teams in Vivo IPL 10
Published 05/25/2017, 2:22 PM EDT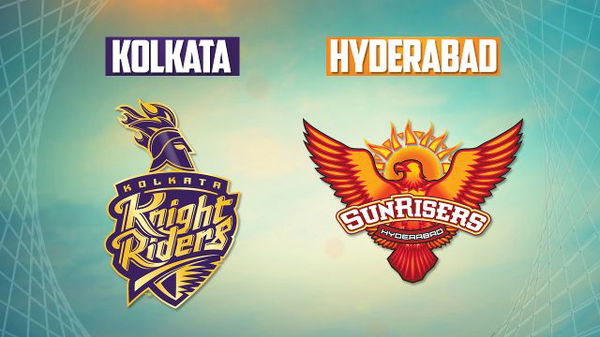 After the cusp of this latest edition of lucrative cricket spectacle, Indian Premier League, people started unveiling their despondence nationwide especially based on the manner how the whole t20 season panned out. There were few teams in this season which had phenomenally performed but somewhere in such a cutthroat ride among all cricketing franchises they had lost their push. Teams like Kolkata Knight Riders and Sunrisers Hyderabad had left exactly the same notion of getting wound up as the top two teams in IPL.
ADVERTISEMENT
Article continues below this ad
Kolkata Knight Riders: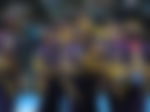 ADVERTISEMENT
Article continues below this ad
The team with the most hearts and emotions attached, owned by Bollywood star Shah Rukh Khan, Kolkata Knight Riders (KKR) led by Gautam Gambhir had been brilliant with their game this year. Few players who cropped themselves up strong from this side were the captain himself Gautam Gambhir, following his notion Australian devastator Chris Lynn, Caribbean sensation Sunil Narine and two Indian stunners Robin Uthappa and Manish Pandey. Along with these batsmen this side ensured the sure-fire bowlers for such format of cricket. Names like Nathan Coulter Nile, Umesh Yadav, Chris Woakes left their high impact in this season.
Indelible feats taken by KKR: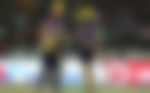 One of the momentous shows exhibited by Gambhir led side was their first match against Gujarat Lions in this edition of IPL. This match had witnessed the record breaking opening stand in the history of 10 years of IPL, 184 for 0 by KKR openers Gautam Gambhir and Chris Lynn. This ravaging show in their first encounter had been so shattering for Gujarat Lions that the other franchises themselves rounded up their sides with this wake up call.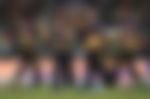 Another humongous feat clinched by KKR was annihilating the power packed batting line up of Royal Challengers Bangalore in only the score of 48. With such decimation ensured by KKR's brilliant bowling display left daunting apprehension across the nation which somewhere helped them hold the best bowling side in this entire IPL season.
Sunrisers Hyderabad: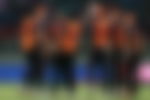 David Warner led side SRH as a whole emerged so strong that despite few initial setbacks too they rounded up their imperative leftovers to finish in top two. The batting display of this team entirely manoeuvred by the captain himself David Warner. Following his aggression Shikhar Dhawan, Kane Williamson, Yuvraj Singh, Moises Henriques had played few great knocks for this side. In bowling department they had been phenomenon as Bhuvneshwar Kumar in the upfront lead the whole team to another level. Not only Kumar the Afghanistan sensation Rashid Khan also displayed an outstanding wrist show this year. His input had turned out to be so valuable for SRH that they stood out as the strongest team of this year's IPL.
ADVERTISEMENT
Article continues below this ad
Worthy deeds by SRH: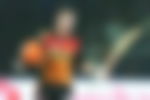 The memorable feats they sealed behind their name was standing out triumphant against Kolkata with a huge margin of 126 runs. This game was the most terrifying game for table toppers KKR but on the other end this game turned out to be the most eye pleasing game for SRH as they had toppled the table toppers with such a huge margin. The century from the skipper David Warner annihilated the most trustworthy bowling side of this year's IPL and made a new sensational impact by drifting the best bowling side tag from KKR's end to his own side through dismantling the solid batting line up of KKR.
ADVERTISEMENT
Article continues below this ad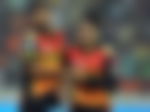 The inputs of skipper David Warner, pacer Bhuvneshwar Kumar and spinner Rashid Khan had solidified their defending run in this t20 championship spectacle. Grabbing the spots of Highest run scorer by David Warner and highest wicket taker Bhuvneshwar Kumar this side seemed to posses the potential worth to be on the last top two battle for championship.