Which Platform Might Ninja Stream on Next?
Published 08/24/2020, 11:13 AM EDT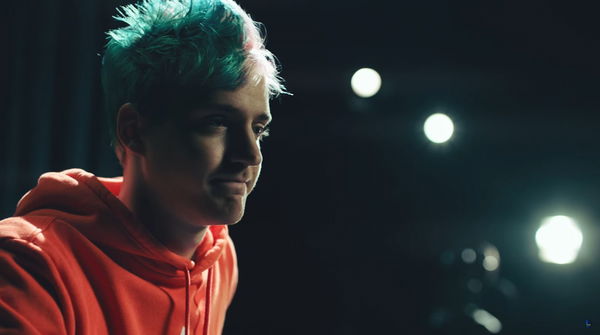 ---
---
Ever since his one-time appearance on Twitch and YouTube, fans have been eager to know where Ninja is and what he is up to. When will we see him stream again?
ADVERTISEMENT
Article continues below this ad
This month has been really great for the world of streaming. We saw Shroud return to streaming, which blew the minds of many of his fans. He had gone AWOL after the Mixer shut down. Apart from a tweet assuring fans he would decide his next move with his fans in mind, he said little else. Naturally, his return to Twitch gave fans a reason to rejoice again.
On the other hand, DrDisrespect made his marvelous return to the streaming world on YouTube. Doc's fans had high hopes about his return following his Twitch ban.
ADVERTISEMENT
Article continues below this ad
It was not surprising to see both these streamers pull in huge numbers in viewership on their respective returns.
Amidst all this, a question dawned on us. Has Shroud and Doc's return to streaming hurt Ninja's chances of landing a good deal on either platform?
He was certainly testing the waters with his trial streams on Twitch and YouTube. However, he is taking his own sweet time to decide. Now, don't get us wrong. We believe Ninja is still a Goliath in the world of streaming. However, we are looking at this from Twitch and YouTube's perspective.
Further reading: Call Of Duty League Day 5: KING Scump and Co. Stop Optic's Winning Run
Are the chances of Ninja getting big enough deals as a partner to a streaming platform getting thin?
The popular eSports analysis channel, Esports Talk, recently made a video discussing this very issue. Twitch had made Ninja a partner a few years back to promote the platform and usher in viewers. But Twitch now sits comfortably as the number 1 streaming platform. And so, Twitch may not be open to paying Ninja millions to sign an exclusivity deal, especially with Shroud already back on the platform.
Yes, he remains immensely popular and is a celebrity who is genuinely loved.
The situation with somewhat similar to this. Doc is not a signed partner but is already bringing in a sizeable chunk of viewers to the platform. Moreover, YouTube, in terms of business, does not need to partner up with Ninja. Because frankly, YouTube is one of the most stable platforms out there.
Further reading: Call of Duty Warzone: Shroud Talks About PC Vs Controllers
Where does Facebook Gaming stand in all this?
ADVERTISEMENT
Article continues below this ad
Facebook Gaming is one platform where Ninja might get a deal. The platform is still developing and has some ways to go before catching up to Twitch and YouTube. Hence, it could certainly use Ninja to promote its brand and rake in viewers.
However, Mixer had tried the same strategy and as we know now, it failed spectacularly. Moreover, Ninja and Shroud had both rejected to move to Facebook gaming following the Mixer shut down.
But fans are eagerly waiting for Ninja to resume streaming, and Facebook Gaming looks like his best option right now. We believe this will benefit both the parties.
ADVERTISEMENT
Article continues below this ad
Being a behemoth in the world of streaming and gaming, it won't be difficult for him to make a move. But it is important to know which move will pay off better in the long run.
Let's hope he figures out his next step soon and we see him doing what he does best.
Trending Stories