Who are Andy Murray's children?
Published 12/17/2019, 10:48 AM EST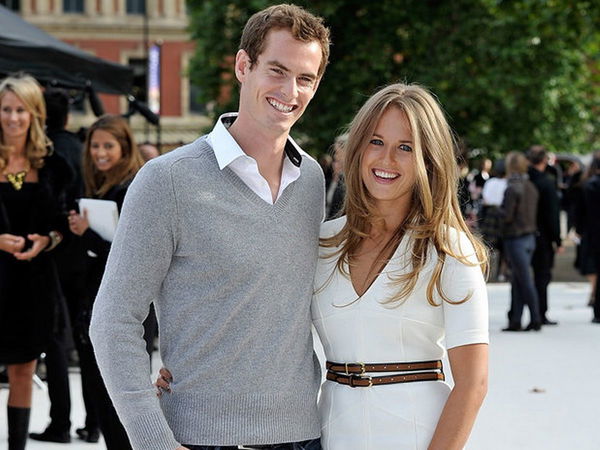 ---
---
British Tennis star Andy Murray has three kids with his wife and long-time love interest, Kim Sears. Murray and Kim had been dating since the year 2005 and finally tied the knot in 2015. Since then, Murray has been a happy father to four-year-old Sophia, three-year-old Eddie, and a ten-month-old son named Teddy. Andy Murray's children have served as a motivation for him to continue his tennis career.
ADVERTISEMENT
Article continues below this ad
Andy Murray's daughter Sophia
Sophia Olivia is Andy Murray's eldest daughter and was born not long after Andy finished in second place at the Australian Open in 2016.
ADVERTISEMENT
Article continues below this ad
Kim was heavily pregnant and could not travel with her husband to support him. Murray called his wife a legend in his emotionally charged speech post his match with long-time rival Novak Djokovic.
In a much talked about Instagram story, Sophia can be seen having fun with her dad calling him rubbish at Orange tennis.
Andy's second daughter Edie
Andy's second daughter was born in November 2017. The parents kept their baby girl's name a secret for quite some time. Finally, the pair named their daughter Edie, short for Edith.
It is a traditional English name and means rich and happy. 
Andy Murray's son Teddy
The third of Andy Murray's children, Teddy Barron Murray was born in November 2019. Andy revealed the name of his baby boy while announcing the launch of his new clothing brand AMC in November.
Andy's wife Kim liked the name, Teddy. The middle name, Barron, is a family connection. Murray revealed that he didn't actually love the name but his dad's middle name was Barron, so he decided to keep it.
The arrival of Murray's third child was scheduled to avoid a repeat of the stress that the couple had to face during the birth of their first child in 2016.
Murray and Kim welcome their fourth child
ADVERTISEMENT
Article continues below this ad
On 12 March 2021, the British professional and his wife extended their family to six. So far, the sex or the name of the child has not been revealed. Moreover, the pregnancy was also kept behind the curtains.
For this reason, Murray also decided to withdraw from the upcoming ATP Dubai Open 2021. However, the Miami Open is still strong on his tennis calendar for the year.
Above all, the presence of the newborn baby will create a high-spirited environment in the Murray family. But the baby might not be able to see the father do what he does best. Even so, the baby will learn everything in no time about the British professional.
ADVERTISEMENT
Article continues below this ad
Andy Murray on fatherhood
When asked about the possibility of all three of his children watching him play, Murray said in an interview with Telegraph – "I don't know when I'll stop.  Now as well,  after the past couple of years, it would be nice if Teddy did (see me play), but that isn't the priority for me. Selfishly, I'd like for them to watch me, but ultimately it's not that important.  Hopefully,  I can get a few more years out of my body and see what happens after that."