Who Are Novak Djokovic's Parents?
Published 01/10/2020, 2:13 PM EST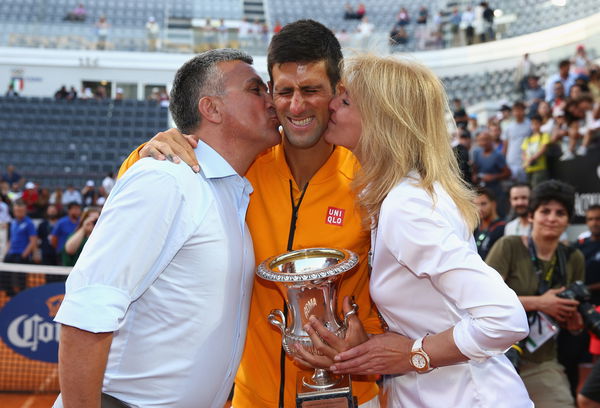 ---
---
Novak Djokovic's parents have been a crucial part of his tennis career. Not only have they been supportive in his formative years, but Novak's parents have also occupied the centre stage even after he reached the upper echelons of professional tennis.
ADVERTISEMENT
Article continues below this ad
As fans of his game, it is important for us to know more about such an important aspect of his life.
Who Is Novak Djokovic's Father Srdjan Djokovic?
ADVERTISEMENT
Article continues below this ad
Novak Djokovic's father Srdjan Djokovic was a professional skier and worked as a ski instructor. He went on to open a restaurant and sports equipment business in the Serbian mountains, where Novak first came into contact with the sport.
Know More – Novak Djokovic Reveals The Lesson He Learnt From Koalas Ahead Of Australian Open 2020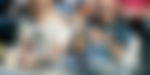 Novak's father has been instrumental in his career. The former skier reveals that Novak was always the most favoured child in the family. When Novak was 7, he began traveling with his father to the US, Germany, and Italy to train in tennis academies.
Srdjan has been a centre of controversies ever since Novak Djokovic started playing tennis. In 2006, Roger Federer made some harsh comments on Novak Djokovic's sinus problem. He even called the Serb a joke.
Srdjan went on to call out Federer in an explosive interview with Newsweek Europe. He said that Roger was being jealous of Novak as he thought that Novak was his successor. Thus, he was trying to disparage him in every way possible. He has even gone further saying that Roger should have quit tennis way earlier.
On Nadal, he is quoted by Tennis.com as saying- "(Nadal) was his best friend while he was winning. When things changed, they were no longer friends… This is not a sport."
His comments made such a stir that Novak himself had to apologize.
Know More – ATP CUp 2020: Novak Djokovic Wants Davis Cup To Merge With ATP Cup
Who Is Novak Djokovic's Mother Dijana Djokovic? 
Novak Djokovic's mother Dijana Djokovic ran a fast-food parlour with her husband and Novak's father. This is where Novak was discovered by Jelena Gencic, a Yugoslav tennis player who happened to catch a glimpse of him.
Dijana played a crucial role in making her son train with Gencic. She even sent him abroad to train.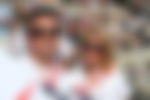 ADVERTISEMENT
Article continues below this ad
In fact, Jovan Kentera, a Montenegran artist from St. Stephen, manufactured a mosaic of Dijans. She was represented as Virgin Mary as she was the person most responsible for Novak's success. According to him, she is the mother of the new era, giving birth to one of the most important Serbs.
Interestingly, she always wanted a girl. This wish was fulfilled with Novak's daughter, Tara.
Novak Djokovic's parents share the view that their son is the greatest tennis player in history. Moreover, both have also been his vocal supporters and greatest motivations.
ADVERTISEMENT
Article continues below this ad
No doubt, Novak's incredible performances have a background of immense support in personal life.