Who Are Rafael Nadal's Current Coaches and What is History with Toni Nadal?
Published 12/30/2019, 9:56 AM EST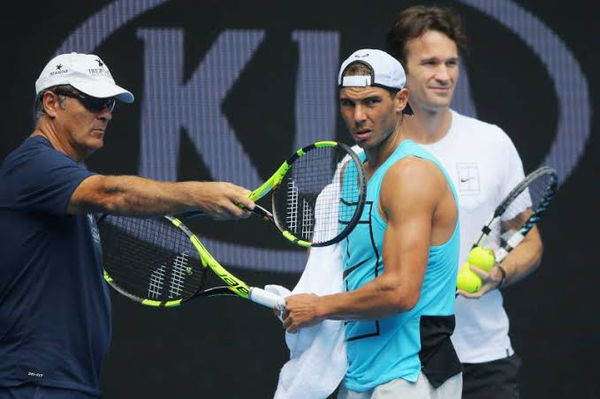 Rafael Nadal did not work with too many coaches throughout his career. However, all Rafael Nadal's coaches have had a very successful partnership with the Spaniard in the past decade and a half.
ADVERTISEMENT
Article continues below this ad
With only one coaching change throughout his 19-year-old career, there are only 3 Rafael Nadal's coaches till date. He is currently working with two coaches – Carlos Moya (Head coach) and Frances Roig ( Alternate coach). The Mallorcan partnered with his uncle Toni Nadal for the majority of his career. However, why did the 19-time Grand Slam champion changed successful coaching team in 2017?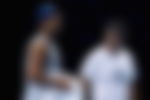 ADVERTISEMENT
Article continues below this ad
Rafael Nadal's unparalleled partnership with Toni Nadal
Nadal's uncle, Toni Nadal recognized his nephew's natural talent and introduced him to tennis when he was three years old. Since then, Toni has been training Rafael.
Nadal has described Toni's coaching style as 'hard'. The Spaniard had said that Toni occasionally put too much pressure on him, but that he did so because he wanted his pupil to succeed. Nadal used to get nervous about having lessons with his coach when he was young. Furthermore, Rafael has stated that he would also sometimes return home from tennis lessons crying.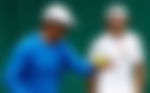 Toni Nadal taught his nephew to show respect for his equipment and warned him that he would immediately stop coaching Nadal if he ever threw his racquet out of frustration. Toni believes that throwing the racquet shows a lack of respect towards the sport.
He trained Rafael on poor tennis courts with old tennis balls to show that it was not the equipment that would decide if he wins or loses. He believed that losing is a part of the game and only the player is responsible for winning or losing.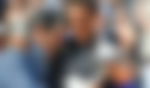 Toni Nadal is the most successful coach in the history of tennis in terms of Grand Slam titles, winning 16 Grand Slam trophies with Rafael Nadal. In addition, he has helped his nephew win a career golden slam and four Davis Cup titles. He has also clinched 30 ATP Masters 1000 title with Nadal. Toni Nadal is currently working as a coach at the Rafael Nadal Academy in Manacor.
Second coach Frances Roig
Francisco Roig Genís was hired by Nadal one and a half-decade ago in 2005. He sometimes acts as the alternate coach or second coach of the fellow Spaniard. Roig has been one of Rafael Nadal's coaches since 2005 and has played a huge role in his success.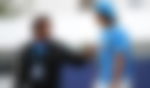 Frances is a retired professional tennis player from Spain. He is primarily a doubles player, winning 9 ATP World Tour titles and reaching 12 more finals.
A revamped career with Carlos Moya
Rafael Nadal has never been one to make wholesale changes to his game, so hiring coach Carlos Moya was a surprising move by the Balearic. In December 2016, Nadal added countryman Carlos Moyá to work alongside Toni Nadal as his coach.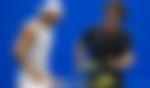 Toni Nadal was the first one to contact the former World No.1 Moyá for joining Nadal's coaching team. Toni believed that it would be the perfect time to include him. In February 2017 Toni Nadal announced that he decided to part ways with his nephew. Toni had also informed Carlos Moya about his decision. Moya took over the charge from Toni Nadal from the 2018 season.
"He (Moya) brought different working methods": Rafael Nadal
Nadal has reflected on how his coach Carlos Moya helped him to evolve back at the end of 2016. The Mallorcan said: "He came in a time where I was recovering. Even if things were going very well, as it has always been with my nephew, he brought different working methods, different ways to understand the training and the competition, with a new and fresh sentence that at that moment helped me to make one more step."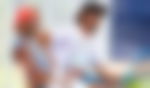 ADVERTISEMENT
Article continues below this ad
In order to get through the bad moments, Moya has always been more a friend than a coach for his pupil. After he realizes that Nadal is going through a bad time, he leaves his face as a coach and acts like a friend with whom Nadal can speak to and can listen to him.
The Spanish coach also helped Nadal to revamp his service motion in 2018. The tweaked service motion put pressure on Mallorcan's injury-prone knee and also helped him perfect his serve. Moya also helped Nadal to play aggressive tennis and shorten the rallies. As a result, Rafa, who has been struggling with injuries all over his career is less prone to any further injury.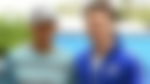 ADVERTISEMENT
Article continues below this ad
Nadal has conquered 3 Grand Slam titles in the past two years, working under Moya. He also reclaimed the year-end No.1 spot in the ATP rankings in 2019. He became the oldest player in the Open era to achieve this feat.
It will be interesting to see how Moya can further help Nadal to conquer more titles in the second half of his career?