Who are Roger Federer's Kids?
Published 09/30/2019, 10:13 AM EDT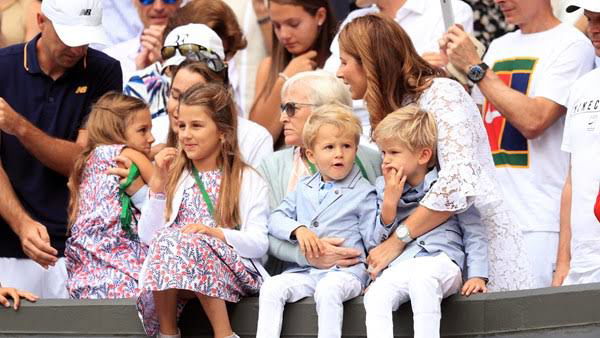 ---
---
It is said that good things come in twos and for Roger Federer and his wife Mirka Federer, the quote proves to be true as the couple has given birth to two sets of twins. Roger Federer kids have also come in twos to complete his family and bring more joy and happiness to his life.
ADVERTISEMENT
Article continues below this ad
How many kids does Roger Federer have
Roger Federer kids include a pair of nine-years-old daughters, Myra and Charlene, who are the elder ones with two younger sons, Leo and Lennart aged four.
ADVERTISEMENT
Article continues below this ad
After tying the knot in 2009, Federer and Mirka gave birth to Charlene Riva and Myla Rose in the same year. The two welcomed another Leo and Lenny in 2014.
Roger Federer's kids have started to play tennis, but his sons may be the most interested in the sport as the Swiss revealed in an interview with CNN. Roger Federer kids are all home-schooled, which allows them to travel with their dad on tour. Also, Roger Federer kids are often spotted cheering him on the court with their mom Mirka Federer.
"I feel very fortunate I can travel with them around the world and I discovered the cities now from a different angle," Roger Federer said on traveling with his family.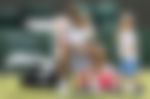 ADVERTISEMENT
Article continues below this ad
Praising his children, Roger Federer said "They are so cute, well-educated, they like traveling, they get excited when they go on a plane or when they come to the zoo or even tennis with me. I never saw myself in a vision as a tennis player and father and husband at the same time. For me it was like, Hopefully, I would win Wimbledon one day, I would be No. 1 one day and probably have a girlfriend."
Roger is an experienced dad, but he admitted that he used to mix up his children in the early days. It is even more complicated for Roger and Mirka since they have two sets of twins.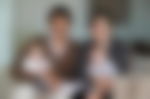 ADVERTISEMENT
Article continues below this ad
"I used to sometimes (mix up the kids) if I couldn't see their face right away. But no, nowadays I'm a pro. Of course, I can tell them apart," Federer told the Vogue.