Who Are The Most Consistent Players On ATP Tour?
Published 07/30/2019, 4:03 PM EDT

Follow Us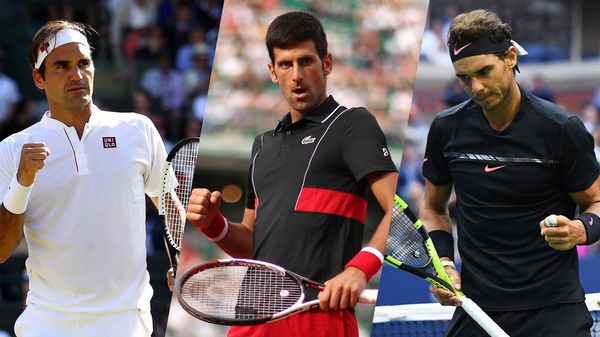 The ATP men have unprecedented consistency in their domain of tennis. Most of the men do a great job in retaining their rankings throughout their service to the ATP Tour and generally, in case of injuries or surgeries their rankings experience a drop. This week, there has been a new addition to the list of most consistent players on ATP tour in the Open Era of tennis. Besides, the revered men of the sport, Philipp Kohlschreiber becomes the seventh active player with at least 700 consecutive weeks in the top-100 rankings.
America's Favorite Video Today
7. Philipp Kohlschreiber
The German professional, Philipp Kohlschreiber is presently ranked 73rd on the ATP's list and this week he entered the 700th week in the top-100 rankings. In 2004, he broke in the top-100 club for the very first time in his career but left that spot within a few weeks. He re-established himself into the first 100 brackets after he made it to the fourth round of Australian Open 2005.
ADVERTISEMENT
Article continues below this ad
A year later, Kohlschreiber again dealt with a slump in his rankings after he lost in the second round of  Australian Open 2006, but a month later, he was back. Since then, the German has dwelled inside top-100 rankings and wears the tag of one of the most consistent players on ATP tour, by achieving eight career titles.
Out of those eight titles, Kohlschreiber achieved five of them on his home soil of Germany. This year, he became the third German to win 400 or more matches in the Open Era. He is behind Boris Becker (713) and Tommy Haas (569). His career-high ranking of World Number 16 was achieved in 2012.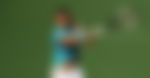 Until this year, Kohlschreiber recorded a 0-11 win-loss figure against the World Number one tennis players, but this year at Indian Wells 2019, he eliminated the top seed and World Number one, Novak Djokovic in straight sets.
6. Gilles Simon
World Number 33, Gilles Simon is the sixth most consistent players on ATP tour. His has dwelled for 705 consecutive weeks in the top-100 rankings. His advent in the premier-100 pigeonhole of men's tennis was during the Australian Open 2006. It was his first main draw appearance in Melbourne and he reached the third round.
Ever since Simon has been residing inside top-100 ATP rankings. He dwelled for about 11 months with the first ten ATP men and he collected four ATP titles while he was ranked inside the top-ten.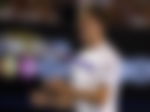 His rankings skyrocketed in 2009, as he began the year as World Number six tennis player and a few days later, the Frenchman breezed into the quarterfinals of Australian Open 2009 and recorded his best run in Melbourne till date.
Later, in 2015, Simon returned to the top ten rankings and also reached the last eight round at Wimbledon. His consistency seemed a bit erratic in 2017, as he tumbled out of the top 50 rankings for the first time since 2005.
5. Novak Djokovic
The Serbian star of tennis, Novak Djokovic has collected 16 Grand Slams since the time he made his major debut which was 11 years ago. The Serb won't stop winning for the next few years and besides being one of the most consistent players on ATP Tour, he is regarded as one of the GOATs which the sport has ever had.
This week, Djokovic completes 735 weeks in the first-100 bracket. He broke into the top-100 rankings 14 years ago. He has 33 Masters titles today, but his first Masters' title win Key Biscayne in 2007 was followed by a top-ten ingress.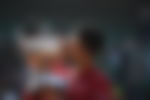 Until October 2017, Djokovic consistently took control of his ranking in the first ten. He pulled off his 'Nole Slam' and tennis season 2015 is also known as 'one of the greatest tennis seasons of all times' as Djokovic became the third man to reach all 4 major finals in a season, he won 6 Masters 1000 tournaments and claimed the ATP World Tour Finals. At that season, he dropped four matches out of 19 he played against the 'Big Four' of tennis.
His six-month injury hiatus from tennis in 2017 affected his top-ten stays, but Djokovic's resurgence on the big courts of tennis and later completing his 'Big Title Sweep' in Cincinnati last year, makes irreplaceable from the ATP's niche. He recently crossed 250 weeks as World Number one.
4. Richard Gasquet
The one-hander, Richard Gasquet began his 746th week as one of the first hundred men on the ATP Tour. He cracked into the top-hundred rankings in 2003, but until 2005 Gasquet was swinging on either side of the rankings.
In 2005, the Frenchman achieved a significant win of his career by defeating the World Number one, Roger Federer in Monte Carlo's quarterfinals. With that win, Gasquet was ranked World Number 61 and later concluded the season as World Number 16 by becoming the finalist at Hamburg Masters. On his 19th birthday he won his first title in Nottingham.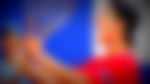 One of the most consistent players on ATP tour, Richard Gasquet attained his career-high ranking at Wimbledon 2007. His run to the semifinals incorporated his victories over his compatriots, Nicolas Mahut, and Jo-Wilfried Tsonga, and he knocked down Andy Roddick in the quarterfinals. After his semifinal loss to Roger Federer, Gasquet turned World Number seven.
Later in his career, he struggled to keep up his form and presiding over with all his issues, Gasquet kept winning titles and made a few deep runs on the Grand Slam and Masters courts. 
3. Fernando Verdasco
The Spaniard professional has been serving the ATP Tour for 18-years now and in service, Verdasco has been inside the top-100 pigeonhole for 804 weeks. His first ATP title in Valencia in 2004, uplifted him from World Number 109 to 66th on the ATP scale.
It's been 15 years since he first crossed the top-hundred threshold and till date, Verdasco dwells on the chart and undoubtedly, he's termed as one of the consistent players on ATP tour.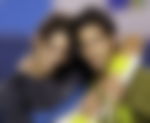 Verdasco holds high esteem in the tennis world for playing the greatest Grand Slam semifinals of all times at Australian Open 2009 against Rafael Nadal. It is the best major performance in his career and the match concluded in 5 hours, 14 minutes with Verdasco losing to the ultimate champion, Nadal.
Post that, Verdasco was ranked inside the top-ten grade for the very first time in his career. During the European clay tour 2009, Fernando Verdasco raised to a career-high ranking of World Number seven.
2. Rafael Nadal
The eminent name in tennis, Rafael Nadal entered the top-100 tabulate as 16-year-old and the relentless hitter has now redefined the sport of tennis. His first Grand Slam title as a teenager moved him to the third spot on the ATP ladder. Before French Open 2005, Rafa was ranked inside the top ten rankings as previously he won Monte Carlo and Rome and then left for Paris in 2005.
Creating wonders on the ATP Tour and playing a few iconic matches in the history of the sport, the Spaniard held a chance to snap Roger's 65 grass-court match winning streak at Wimbledon 2008 and snatched away Federer's crown from his backyard. As a result of which, a few weeks later, Rafa also replaced Federer from the apex of tennis and concluded his record of 237 consecutive weeks on ATP's pinnacle.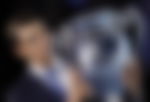 Since then Rafa's lowest ranking has been World Number ten during the year 2015. That year, Rafa lost his second career match at Roland Garros and did not win any clay-court title. This week Nadal completes 850 weeks in the top-hundred pigeonhole and till date, he has spent 196 weeks on the summit.
ADVERTISEMENT
Article continues below this ad
1. Roger Federer
It's been 20 years since Roger Federer first stepped into the top-100 ATP rankings in his career and since October 1999, the Swiss legend bears an ultimate level of consistency on the ATP track. This week, Federer entered the 1034th week in the first-hundred bracket of men's tennis and he doesn't seem to slip outside the top ten spots in the near future.
One of the most consistent players on ATP Tour, Federer debuted in the top-ten rankings a year before he lifted up his first Grand Slam. His Hamburg Masters title aided him to establish that niche and later he went on to become the oldest World Number one in the history of tennis. 
ADVERTISEMENT
Article continues below this ad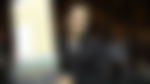 In the midst of showing up on the ATP Tour, beginning his dictation on men's tennis tour and peaking heights his of consistency, Federer's 237 consecutive weeks as World Number one began in February 2002. In total, he has concluded the year five times as the World Number one and held the top spot of 310 weeks collectively and it records to be the highest in the Open Era of tennis.
Providing feedback will help us make your experience better.
Enjoyed Your Read? Let us know how likely you are to recommend EssentiallySports to your friends!