Who Are the Most Underrated Drivers of the 2020 F1 Season?
Published 12/27/2020, 1:27 PM EST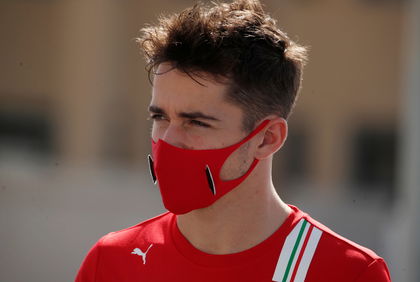 ---
---
When the 2020 Formula One season concluded, Lewis Hamilton stormed to his 7th F1 title. Amid the Mercedes dominance, there were several drivers who flew under the radar. There were surprise wins from Pierre Gasly and Sergio Perez, as well as many decent performances in the midfield.
ADVERTISEMENT
Article continues below this ad
However, one really has to wonder about who were the most under-rated F1 drivers on the 2020 grid. Of course, someone like the Mercedes duo or a Max Verstappen do not really count, as people know what they are capable of.
Obviously, the following drivers are surely talented, but managed to get out every ounce of performance from their cars.
ADVERTISEMENT
Article continues below this ad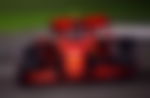 Without a doubt, the 2020 Scuderia Ferrari was a terrible F1 car. There is no sugar-coating it at all. Both Charles Leclerc and Sebastian Vettel struggled in the SF1000.
However, the Monegasque was able to extract a bit more performance from the car. Considering how he managed to salvage 8th place, 5 places ahead of teammate Sebastian Vettel, it is a heck of an achievement.
Leclerc managed to sneak 2 podiums, including at the season opener in Austria. In the meantime, he utterly outclassed teammate Sebastian Vettel.
Who else joins Charles Leclerc in the under-rated F1 drivers section?
McLaren has been in rebuild mode ever since they linked up with Renault. Lando Norris and Carlos Sainz have complemented each other well.
Carlos Sainz was a picture of consistency, having finished in the Top-10 in every race except for both Silverstone races. Admittedly, he got taken out of the race at Mugello, and a silly error at the start of the Russian Grand Prix saw him crash out. Sadly, a power unit issue forced him out of the Belgian Grand Prix before the lights went out.
Pierre Gasly's entire Formula One career up to this point was a rollercoaster. When he started his F1 career at Toro Rosso, he put in impressive performances.
That earned him a promotion to Red Bull, something that most Toro Rosso drivers can only dream of. Unfortunately, it turned into a nightmare soon enough, and he got demoted to Toro Rosso halfway through the season.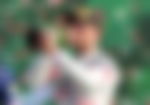 Luckily, he had his own back with that podium in Brazil 2019. Later on, he strung together impressive performances in the 2020 season.
Later in the season, Gasly became an unexpected winner at Monza, to his delight. Things were finally coming full circle for the Frenchman.
Finally, we have Williams F1 driver George Russell. He has definitely been one of the standout performers of the 2020 Formula One season.
ADVERTISEMENT
Article continues below this ad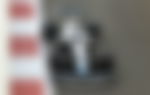 If his 2019 trouncing of Robert Kubica was not enough proof, he thoroughly dominated Nicholas Latifi. No matter how hard he tried, he always missed the points. Despite this, he always dragged the Williams car into places it was never seen before.
Soon, when Lewis Hamilton was down with COVID-19, Mercedes gave him a well-deserved promotion. Truthfully speaking, that Sakhir Grand Prix race win should have been his. Without the royal screw up in the pit stop, he could easily have won the race, which would have been so poetic.
ADVERTISEMENT
Article continues below this ad
Hopefully, for the sake of these 4 drivers, the 2021 F1 season offers them a chance to truly showcase their talent. The likes of Leclerc, Sainz, Gasly and Russell are young and have their entire careers ahead of them.