Who Has Recorded the Most F1 Wins at the French Grand Prix?
Published 06/13/2021, 2:56 PM EDT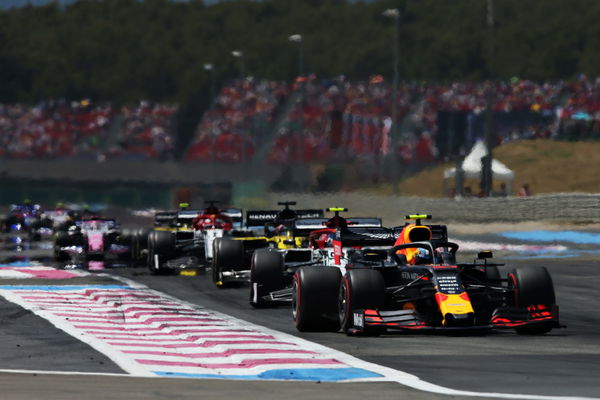 ---
---
The French Grand Prix is regarded as the oldest Grand Prix on the racing scene. In fact, the country first hosted an international race in 1906 and it has since taken off spectacularly. This just goes to show that France has very deep roots in motor racing and is older than Formula One itself.
ADVERTISEMENT
Article continues below this ad
Speaking of Formula One, there have been many F1 drivers who won the French Grand Prix. However, there have also been a few drivers who have won the race multiple times. Michael Schumacher has been the most successful driver at this Grand Prix, having won eight times.
Watch Story: From Cristiano Ronaldo to Shaquille O'Neal: When Other Athletes Mingled With F1 Stars
ADVERTISEMENT
Article continues below this ad
The nearest active driver is Lewis Hamilton who has two consecutive wins to his name. Prior to its return, the last French Grand Prix was in 2008 and just four drivers in that era still remain on the F1 grid. They are Hamilton himself, Sebastian Vettel, Kimi Raikkonen, and Fernando Alonso. Out of all of them, only Vettel has yet to win a French Grand Prix.
Which F1 team has been the most successful at the French Grand Prix?
It is also interesting to note that Ferrari is the most successful team in France. The Italian marquee has racked up 17 wins, out of which eight belong to Michael Schumacher. The rest are split between Alberto Ascari, Mike Hawthorn, Peter Collins, Tony Brooks, Giancarlo Baghetti, Jacky Ickx, Niki Lauda, and Alain Prost.
ADVERTISEMENT
Article continues below this ad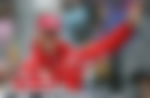 Next on the list is Williams F1, who have 8 wins under their belt. However, it is worth noting that Mercedes sits in 3rd place, just one behind Williams. Three of those 7 Mercedes wins came in the Formula One era and they are tied with Lotus. However, they are ahead of Alfa Romeo and Renault's 6 wins and McLaren's five wins.
On an interesting note, Honda has picked up four wins as an engine manufacturer.
ADVERTISEMENT
Article continues below this ad