Who is Andy Murray's Wife?
Published 12/19/2019, 2:35 PM EST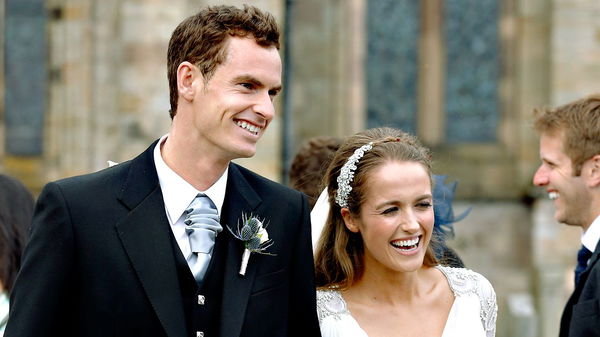 Andy Murray is a two-time Wimbledon champion and a two time Olympic gold medalist. Legend would be an appropriate word to describe him. However, for Murray, his wife Kim Sears is a legend. Andy Murray's wife has been a constant pillar of support for the Britisher.
ADVERTISEMENT
Article continues below this ad
Kim has been a common sight in Andy Murray's matches for the past 14 years, cheering her husband as he runs through competition.
How did their relationship start?
ADVERTISEMENT
Article continues below this ad
Andy and Kim met at a party for the US Open in 2005. The Scot was 18-years old, back then and was competing in the tournament where he lost in the second round. However, you might ask, what was Kim doing at a tennis party?  Well, Kim's father Nigel Sears is a former tennis player who is now a seasoned coach.
When did their relationship become public?
Kim and Andy have had a secretive relationship over the years. However, their relationship came out in the open in 2006 when Kim and Andy were seen kissing after the latter won the SAP Open in San Jose, California.
Andy said post-match that he hopes Kim will be there to see him play in a few more tournaments. Kim has since been in the player's box for most of the 800+ matches that Andy Murray has played.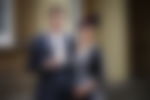 MOVING IN TOGETHER
The couple moved in together in 2008. However, they were not alone. They welcomed two border terriers, Rusty and Maggie May(named after their favorite song by Rod Stewart)  into their house.
BREAK UP IN 2009
This relationship faced a brief roadblock in 2009. They broke up for a brief period. However, the couple was back together in April 2010.
However, Kim is more than just Andy Murray's wife. She graduated from the University of Sussex in 2009. She also calls herself a part-time painter and has created several pet portraits that are visible on her Instagram account.
KIM'S FASHION SENSE
The media consistently scrutinizes the fashion sense of not just celebrities, but also their close ones. Kim seems to have taken cognizance of this fact as her style has inspired Instagram accounts and blogs.
ADVERTISEMENT
Article continues below this ad
Kim wore an iconic mint dress during the 2013 Wimbledon finals, as Andy Murray became the first British man to win the trophy in 77 years.
Kim wore a custom gown made by Jenny Packham, one of Kate Middleton's favorite designers.
MARRIAGE 
ADVERTISEMENT
Article continues below this ad
Andy and Kim confirmed their engagement in November 2014. The couple was finally married in April 2015 in a private ceremony, held in Andy's hometown in Dunblane, Scotland.
Andy and Kim have three children together.