Who is Dominic Thiem's Coach and What is His History with Gunter Bresnik?
Published 10/26/2020, 3:26 AM EDT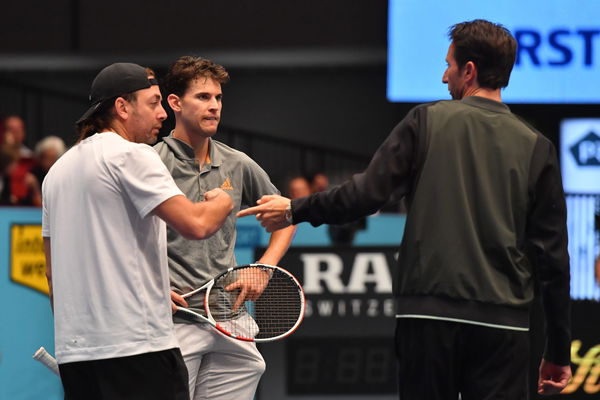 The 27-year-old Austrian professional, Dominic Thiem, is on the right track to establish his dominance in the tennis world. Having won 17 ATP singles titles already, and acquiring his first Grand Slam title at the US Open 2020, the current World No. 3 couldn't have done it without the support of his two coaches – former coach Gunter Bresnik and current coach Nicolas Massu.
Wolfgang Thiem, the father of Dominic, is also to be accredited for the Austrian's success over the years. Wolfgang knew Bresnik since he was a coach at the Bresnik's International Tennis Academy since 1997, and he chose the latter to be his son's tennis tutor.
Dominic Thiem and Gunter Bresnik's long partnership came to an end
ADVERTISEMENT
Article continues below this ad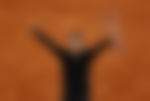 Starting at the age of eight, Dominic Thiem sprouted incredibly quick under the unconventional regime of Gunter Bresnik. Bresnik's  experience speaks for itself, with many Top 100 tennis pros like Boris Becker, Horst Skoff, and Patrick McEnroe being his illustrious pupils. Moreover, he has had a coaching career spanning over four decades.
In his publication, "The Dominic Thiem Method", the former coach illustrates the journey of an eight-year-old Thiem who crossed all hurdles to achieve tennis fame. Although the player-coach relationship lasted for more than many careers, it couldn't end on a sweet note.
"Separation from Thiem still hurts," said former coach Gunter Bresnik in an interview.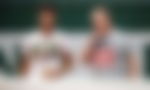 Certainly, the Austrian has evolved into a top-notch tennis player and most of its acclaim goes back to Bresnik's schooling. However, the 6' 1 player from Lichtenworth is progressing praiseworthily under the commandership of a new coach – Nicolas Massu.
Nicolas Massu Joins Team Thiem
The two-time Olympic gold medallist and a retired tennis player from Chile – Nicolas Massu was assigned with the coaching responsibilities of Dominic Thiem. The pair hit it off instantly as the Austrian championed Indian Wells Masters 1000 tournament in March 2019, defeating the Swiss maestro Roger Federer 3-6, 6-3, 7-5.
ADVERTISEMENT
Article continues below this ad
However, earlier in 2020, the highest-ranked Austrian tennis player, Thomas Muster (Dominic Thiem is second), was brought into the team. Unfortunately, he could only stay for a couple of weeks and soon left Thiem's camp.
Apart from that, things are on the right track for Dominic Thiem. It took him three Grand Slam Finals and the 2019 ATP Finals to finally win his first major title – the US Open against the German Alexander Zverev.
Previously, he was denied twice by none other than Rafael Nadal himself on his mastered court in the French Open 2018 and 2019. He lost his chance at the Australian Open title against World No. 1 Novak Djokovic. And, his feat at the ATP Finals remained incomplete thanks to his opponent, Stefanos Tsitsipas.
ADVERTISEMENT
Article continues below this ad
Thiem's new and current coach has surely shown his worth. His approach and grooming might not be a brutal force as his last coach, but he definitely has shaped him into a complete player, especially on the hardcourts. Hopefully, their strong and confident style will bring continuous justice to the potential of the Austrian tennis player.