It is a well-established fact that the Golden State Warriors have built a super-team for themselves. For a long time now, rumor has it that 'Greek Freak' Giannis Antetokounmpo may walk into this star-studded squad in next season. But swallow it. This is just speculation until Giannis himself decides to reveal anything. 
The big three, as we know them, Stephen Curry, Klay Thompson, and Draymond Green, have tasted both criticism and accolades. Just, for instance, any Lakers fan would always find something wrong with the trio. So here we are, talking about the three-time All-Star Draymond Green and what he recently said. 
The man, who is known best for his defensive skills, raised some eyebrows when he suggested that James Wiseman can be a "good add" for the Warriors in this draft. 
Draymond believes James Wiseman would be a "good add" for the Warriors in the draft https://t.co/p55Us6IdRk pic.twitter.com/Oc4HiCjpgJ

— Warriors on NBCS (@NBCSWarriors) July 1, 2020
Why would the Golden State Warriors want James Wiseman?
Averaging 19.7 points, 10.7 rebounds, and 3.0 blocks per game, the 7'1" tall American is seemingly a great prospect for the Warriors. He has got this advantage of being the rim guard. You may well believe that he is not as good as Marcus Smart. However, cut him some slack for being younger and less experienced. He has it in him to become the NBA Rookie of the Year if given the right team to fight for. Some attitude adjustment, and the man of the future is all set. Golden State Warriors will surely want him!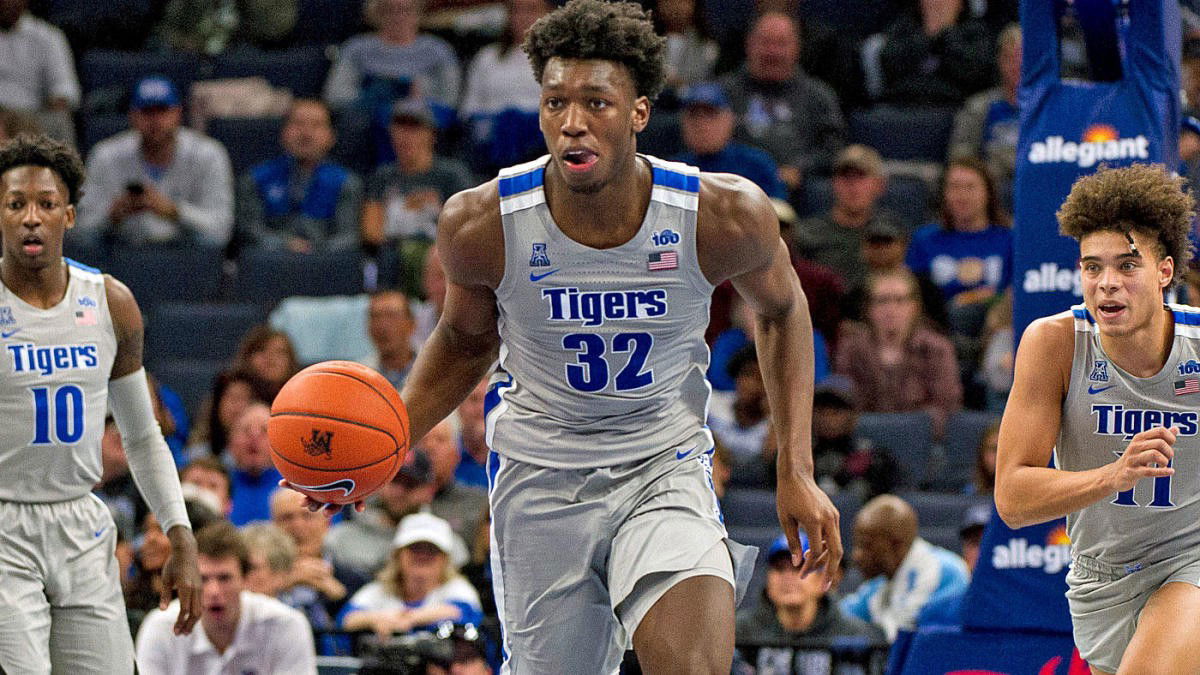 What else is going on in Draymond Green's mind?
Green, who is not going to participate in the NBA playoffs, has some more interesting things to say. In his recent halt at Jalen and Jacoby's show on ESPN, he spoke his mind. Consider this, he already has his favorite picks and calls the team highly balanced, "I think going into the season and all season long, the [Los Angeles] Clippers were the favorite." Furthermore, calling LeBron as the most disciplined player ever, he adds, "However, I think going into this bubble, the Lakers got to be the favorite because they got LeBron [James] and he can kind of adjust anything."
Coming back to the talks about the fresh draft picks, there is one more name shining by the corner. The other guy that has slim but some real chances to make the cut for GSW roster is Anthony Edwards. Although his college team had a 5-13 dismal performance, the 18-year-old Georgia Bulldogs shooting guard got his name in the news. 
Read more: Draymond Green Takes Strong Stance Against NCAA
So do you think Draymond's suggestions will be entertained? 
Sourabh Singh
All work and no play makes Jack a dull boy. I intend to make popularise my quote when I say sports define me better than I define sports. See ya'all Champs!