"Who is JHB again?"- Popular VTuber Codemiko in Interview With 100 Thieves Content Creator
Published 03/25/2021, 11:29 AM EDT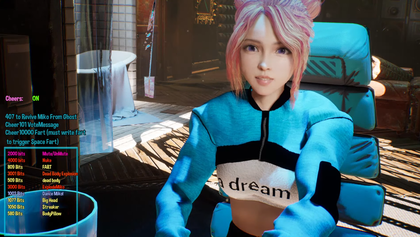 ---
---
Twitch has seen some hilarious moments in the past few weeks, ever since popular VTuber Codemiko decided to change her content roadmap. She has called on popular figures such as Sykkuno, Jacksepticeye, and Pokimane and sat down with them for an interview. Fans love seeing her host these celebrities and ultimately roasting them.
ADVERTISEMENT
Article continues below this ad
The tables turned when 100 Thieves content creator JHB invited Codemiko on his show 'TBH with JHB'. It was Miko in the interviewee seat, a rare occurrence with the VTuber. However, she clearly did not leave her sassy personality at home just because she wasn't the one asking questions.
Miko's experience as an interview host far outweighed JHB's lack thereof, which clearly reflected in his poorly prepared questions. Miko did not miss a single chance to mock JHB's young age and how he should be studying right now.
ADVERTISEMENT
Article continues below this ad
ALSO READ: Animal Crossing: New Horizons Best Face Standee Themes
As one of his first questions, the 18-year-old 100 Thieves intern asked Codemiko if she or her 'technician' knew him. Unfortunately for him, neither of them did.
JHB has some mediocre questions for Codemiko
When you have the most popular VTuber sitting down opposite you for an interview, you ask them the most burning questions on the internet. However, Nadeshot might need to consider hiring a new intern for 100T since JHB'S questions were way below average.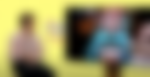 ADVERTISEMENT
Article continues below this ad
JHB deep-dived into such hard-hitting questions as: "How's your week going?", "Imagine it's my Birthday" and "Are you excited?" As you can imagine, it's pretty hard-hitting journalism coming from the 100T intern. However, one question that sums up the whole interview was when JHB asked Codemiko three cool things she could do.
The first thing she did was pull out an animated gun as a joke. While she was showing her skills off, JHB noticed how random words appeared on Miko's chest. Surprised, he asked her how that works, and she replied that anything on her chat shows up on her shirt.
Curious, JHB wanted to try it out and went over to Codemiko's chat to write, "JHB is hot." As soon as Miko saw the chat, she asked, "Who is JHB again?" and that was pretty much their conversation throughout the interview.
ADVERTISEMENT
Article continues below this ad
ALSO READ: Top 5 Fortnite Teams in the World in 2021