Who Is Kim Clijsters Husband Brian Lynch?
Published 12/25/2019, 11:50 AM EST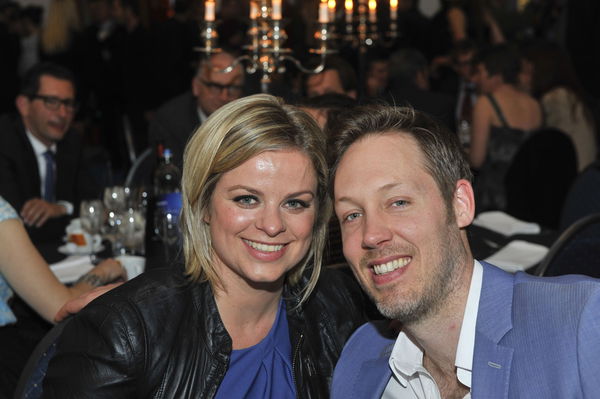 ---
---
Kim Clijsters' husband Brian Lynch is a retired American professional basketball player and current coach. He has often been in headlines for being Kim's pillar of support through all her heroic comebacks. Brian has helped Kim fulfil all her ambitions by making it easy for her to juggle between her professional and personal life.
ADVERTISEMENT
Article continues below this ad
Lynch is of Irish descent and was born in Point Pleasant, New Jersey on June 12, 1978. He grew up in New Jersey and went to high school at Christian Brothers Academy. Let's take a look at Lynch's basketball career.
Brian Lynch Basketball Career
ADVERTISEMENT
Article continues below this ad
Lynch was a basketball player since his college days. He played college basketball at Villanova University and scored 992 points.
However, how does the professional record of Kim Clijsters husband look like?  Lynch migrated to Europe to play professionally in the year 2000. After spending his first few years travelling to different countries, Lynch finally settled in Belgium(That's where he met our beloved tennis star).
Lynch last played forward for the Antwerp Diamond Giants of Belgium's Pro Basketball League from 2008 to 2009. He currently plies his trade as a professional basketball coach.
Know More – Kim Clijsters Announces Bad News Ahead of Her Return To WTA Tour
When Did Kim Clijsters Marry Brian Lynch?
The backdrop of Kim and Brian's relationship is very interesting, to say the least. Kim broke up with her boyfriend of five years Lleyton Hewitt in 2004. Clijsters and Hewitt were the 'it' couple in tennis at the time and were scheduled to get married in 4 months.
Kim Clijsters married Brian Lynch in the year 2007. Clijsters also shocked the world in the same year when she announced her retirement from the sport to focus on her family.
How Many Kids Do Kim Clijsters And Brian Lynch Have?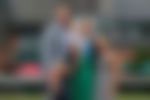 Kim Clijsters and Brian Lynch have three kids. Their daughter Jada Elle was born in 2008. Her daughter proved to be her lucky charm. Clijsters returned to tennis in the year 2009 and won three major grand slams. However, the Belgian again showcased that she listens to her heart and is clear about her priorities in the year 2012. That's when she once again retired from the sport to extend her family.
Kim gave birth to two sons. Her first son, Jake, was born in 2013 while her second son Blake was born in 2016.
Know More – Maria Sharapova How Difficult It Is For Kim Clijsters To Make A Comeback
What Does The Future Hold For Kim Clijsters?
ADVERTISEMENT
Article continues below this ad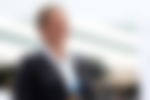 Kim Clijsters has announced that she'll be returning to the sport at the age of 36. This is another example of the fact that the Belgian star listens to her heart and is rarely bothered by external considerations.
While there are many examples of people being stuck to the same job for years because of the pack of decision-making capacity, Kim has been different in this regard. She has always been decisive in her actions. When she thought that she had to focus on her families, she announced her retirement at the young age of 24. In 2019, when she has decided that she wants to play tennis, she's announced her comeback at the age of 36.
ADVERTISEMENT
Article continues below this ad
There was shock at both these decisions. However, Kim has made all her decisions work.
Do you think Kim Clijsters has made the right decision by deciding to come back?