Who is Lance Stroll's Father, Lawrence Stroll?
Published 01/11/2020, 9:49 AM EST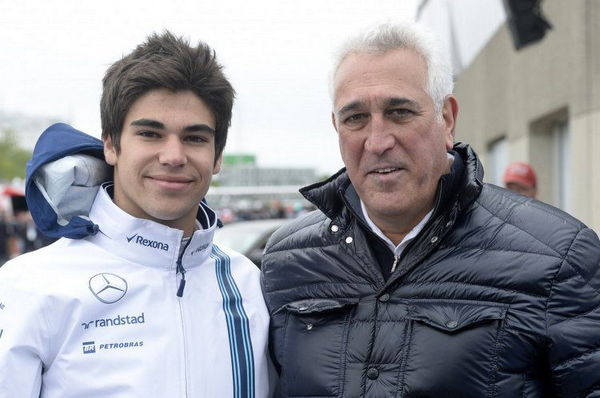 ---
---
Every sportsperson goes through a period of struggle as they try to establish themselves. Due to a lack of funds, they have to ensure optimum utilization of their earned funds. However, if your sponsor is your father who is also one of the world's top 1000 billionaires, all your financial problems are taken care of. If you have been following F1 in the past year, you might have heard of this youngster called Lance Stroll.
ADVERTISEMENT
Article continues below this ad
Lance Stroll is a 21-year old  Canadian F1 racing driver who also holds second citizenship – in Belgium. Lance is the son of Billionaire Canadian businessman Lawrence Stroll and Claire-Anne Callens. Lawrence bought an F1 team for his son Lance and renamed it to Racing Point BWT Mercedes.
Prior to his foray into Formula One, Lance won the Italian F4 Championship in 2014 and Toyota Racing Series in 2015.
ADVERTISEMENT
Article continues below this ad
Who is Lawrence Stroll?
In addition to owning an F1 team, Lawrence also owns a Canadian circuit called Circuit Mont-Tremblant. Investing in Force One India Team, he rescued it from administration and bought it along with his team of investors. He later changed the name of Force India to Racing Point.
He is an enthusiast of Ferraris and also an avid collector of the vintage ones. Stroll Sr even bought a vintage Ferrari at a record-breaking price of $27.3 million in 2013.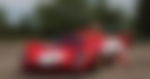 Forbes states that Lawrence has a net worth of $2.6 billion as he ranks 877 in the Billionaires' list. He is a part-owner of many famous brands in the world. He has invested heavily in Pierre Cardin and Ralph Lauren and brought these apparel brands to Canada.
Apart from these investments, he also owns shares in clothing brands, Tommy Hilfiger and Michael Kors. Hong Kong investor Silas Chou has also invested as Lawrence's partner.
Investments of Lawrence Stroll
The investment in Michael Kors in 2011 made him extremely rich when sold those shares after the company profited. He sold his last stake in the year of 2014.
ADVERTISEMENT
Article continues below this ad
Lawrence Stroll also made an investment in Tommy Hilfiger back in the 1990s also gave him a great payoff. The yacht he previously owned, named Faith, was also bought by the designer himself.
Stroll then bought a new yacht worth $200 million and named it Faith.
Lawrence's Personal Life
ADVERTISEMENT
Article continues below this ad
Lawrence married Claire-Anne Callens, a Belgian fashion designer who runs her own fashion business called Callens. He has 2 children with her and they both currently reside in Geneva, Switzerland. His son, Lance Stroll is an F2 driver in his own team and his daughter is Chloe Stroll is a singer/songwriter.
Lance Stroll got into F1 via karting championships and his Dad gave him a boost. Even the tracks he grew up racing on are named after his father  Lawrence Stroll.