Who is Michael Jordan's Wife, Yvette Prieto?
Published 10/03/2019, 10:16 AM EDT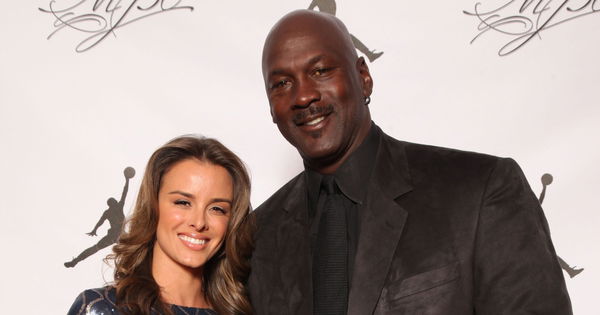 ---
---
Michael Jordan is certainly one of the best basketball players the world has produced. He has, after all  won five NBA championships and has been the MVP in all of the finals. During his playing days, he had married Juanita Vanoy- a businesswoman. After divorce with Vanoy, Jordan married a Cuban-American model, Yvette Prieto, who is currently Michael Jordan's wife.
ADVERTISEMENT
Article continues below this ad
Who is Yvette Prieto?
Yvette Prieto, Michael Jordan's wife, is a Cuban-American model, born in Cuba in 1978. They were married on April 27, 2013, at Bethesda-by-the-Sea Episcopal Church. Yvette was first known to have met the basketball legend while dancing at a club in 2007. They moved in together in 2009, and were engaged over Christmas in 2011, before finally getting hitched. According to US Weekly, the wedding was worth around $10 million, and had a star-studded guests list that included Tiger Woods, Patrick Ewing, Spike Lee and Robin Thicke.
ADVERTISEMENT
Article continues below this ad
Hardly a year into their marriage, the couple became parents of two as Prieto gave birth to twin girls- Victoria and Ysabel on 9th February 2014.
Though Prieto was born in Cuba, she spent time growing up in Miami. She is known to have chosen modelling as her profession after disliking working for her father's company. She gave birth to twins with Jordan at the age of 35.
She is also a step mother to three other children that Jordan had from his first marriage- Marcus, Jeffrey and Jasmine. Jordan, who had initially married Juanita Vanoy in September 1989, had the three kids- all of whom are now grownup adults.
Who is Juanita Vanoy?
Juanita Vanoy was first known to have met Michael Jordan at Chicago Bennigan's restaurant in 1984. They started dating after a few years, and on September 2, 1989, the couple got married in Las Vegas. They marriage took place  in the presence of their first child Jeffrey Michael Jordan, who was just 10 months old then.
Jeffrey was born on November 11, 1988, as their first child. A year after their marriage, they gave birth to thier second child Marcus on 24th December 1990. Their third child Jasmine Jordan was born on December 7, 1992.
Juanita and her ex-husband Michael founded 'Michael and Juanita Endowment Fund'. This organization supports charity.
17 years into their marriage, the couple ended their relationship on mutual agreement. They were granted the dissolution of marriage on December 29, 2006, a year before Jordan started dating Yvette Prieto. Vanoy, by then, had previously filed a divorce citing irreconcilable differences in 2002, but the couple reconciled shortly thereafter and remained married.
When they finally split up in 2006, Juanita received a huge amount of $168 million for settlement of the divorce. This divorce was the most expensive divorce on public record at that time. After the divorce, their children stayed with Juanita.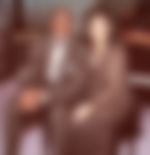 After the divorce, many thought Jordan would not marry again. But they were quickly in for a surprise when he married Prieto, who was 15 years younger to him. They, however, got along well, and was the million dollar worth of a wedding gave Prieto "everything she's ever wanted," according to People.
Yvette Prieto net worth-
Yvette Prieto herself is a model, and has quite a high net worth. As per  celebrity net worth, she is valued at $5 million. She also shares the net worth $ 1.7 billion of her husband Michael Jordan.
Michael Jordan Children-
Jordan's three children with his first wife- two boys and a girl are all now adults.
Her eldest son Jeffrey Jordan is a former basketball player. He played for the University of Central Florida Knights and the University of Illinois Fighting Illini.
ADVERTISEMENT
Article continues below this ad
Marcus Jordan has opened a shoe store "Trophy Room" on May 23, 2016, located in Orlando, Florida- he chose the opening date as a tribute to his father- 23 being the famous jersey number of Michael Jordan.
Jeffrey has got engaged to longtime girlfriend Radina Aneva in January.
Likewise, her youngest child and only daughter Jasmine Jordan is also engaged to Rakeem Christmas. She uploaded the pictures of her engagement on June 10, 2018, with the caption, "Happily Engaged."
ADVERTISEMENT
Article continues below this ad
As for his children with second wife, Yvette Prieto gave birth to cute identical twin daughters in 2014 named Ysabel Jordan and Victoria Jordan.