Who is Lewis Hamilton's Brother Nicolas Hamilton?
Published 10/03/2019, 5:21 AM EDT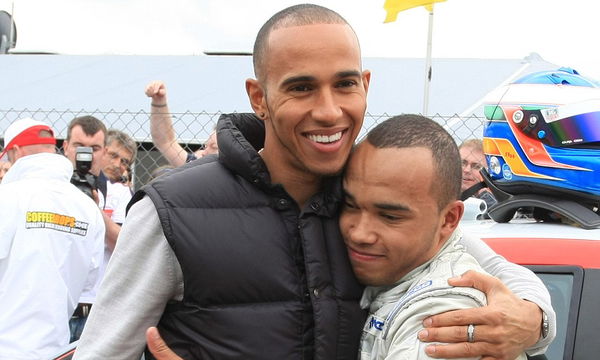 Nicolas Hamilton Biography
ADVERTISEMENT
Article continues below this ad
Nicolas Hamilton is the younger half brother of Formula One world champion, Lewis Hamilton. The 27-year old was diagnosed with cerebral palsy at an early age owing to a premature birth.
Considering his situation, doctors labelled it a miracle that he was able to walk and talk properly. He has shown immense courage and Lewis often labels him inspiring, and rightly so.
ADVERTISEMENT
Article continues below this ad
After beating all odds, he followed his more successful brother into the motor racing business. It is worth noting that Nicolas Hamilton drives a specially modified car when he races.
Relationship Between Lewis Hamilton and Nicolas Hamilton
Lewis Hamilton has been very supportive of his brother's endeavours in motor racing. In fact, he turned up to one of Nicolas Hamilton's BTCC races and said, "Came out to support my brother in his first race in British touring cars. So proud of my little brother. He's done this all on his own. So happy to be here in support. Freezing my royal Rastafarian nae knees off"
They both are half brothers from the paternal side. Despite the status quo of Lewis, his brother has opted to fight his own struggles. He claims to have not borrowed a penny from him or used his name to get through better teams. Using the Hamilton surname can get him into better and faster teams much easily, but he opts to fight his own struggles.
Speaking to The Sun, Nic Hamilton said: "A lot of people expect me to lean on Lewis for money. A lot are quick to judge on what they think is happening behind the scenes."
"Because he's a multi-millionaire they think he can give me £2m to go racing. But that has been far from it."
Lewis has often labelled Nicolas as inspiring on social media and other platforms. The duo are seen together quite often during F1's off season. They seem to have mutual connections and prefer to even go on vacations together.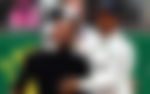 Nicolas Hamilton Racing Career
Hamilton made his racing debut with Total Control Racing in 2011 in the Renault Clio Cup UK. After two years in that championship, he moved to the European Touring Car Cup series.
After a year away from racing, he moved to the British Touring Car Championship in 2015. He has also had stints in the Renault Clio Cup and the BTCC from 2017 to 2019.
ADVERTISEMENT
Article continues below this ad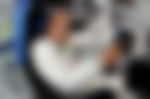 Who is Nicolas Hamilton Dating?
He is currently dating model, Sophie Hamshere, whom he has been with for over a year. Hamshere is a personal fitness trainer and owner of a boot camp and the two have often spent time together on many an occasion.
ADVERTISEMENT
Article continues below this ad