How Novak Djokovic's Wife Jelena Djokovic Influences his Career?
Published 12/31/2019, 12:25 AM EST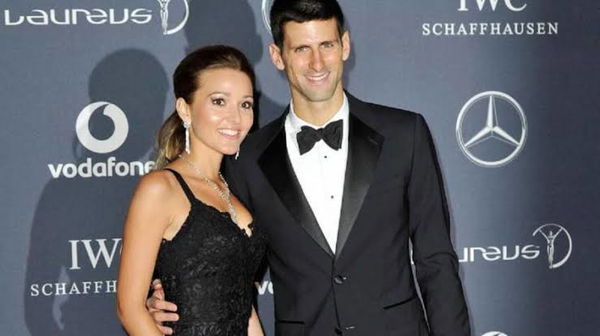 ---
---
Have you heard of the quote "Absence makes the heart grow fonder"? This quote often finds its way in the narration of romantic novels where the lovers' bond strengthens despite them being away from each other. In real life, it's hard to find love stories that stand the test of time. We have seen so many Tennis love stories that succumbed to the pressures of global traveling.  Novak Djokovic's wife, Jelena Djokovic,  is also his childhood love and they have two beautiful kids; older brother Stefan welcomed his younger sister Tara in September 2017.
ADVERTISEMENT
Article continues below this ad
Very few know that theirs was an almost decade long relationship that has survived the ups and downs of the traveling lifestyle of a global sporting star. She has been the support system of Novak's life and has always stood by him during his long professional career.
The couple has been gushy about their unwavering bond on social media. Needless to say, the two prove to be the archetypes of relationship goals.
ADVERTISEMENT
Article continues below this ad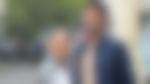 Who is Novak Djokovic's wife Jelena Djokovic?
Jelena Djokovic (previously Ristic) has completed her studies at the International University of Monaco and Bocconi University.
After completing her Masters, she joined the Oilinvest Group as a human resource coordinator. She then diversified to found her own company – Jelena Ristic Consulting. At the moment, she is the director of the firm.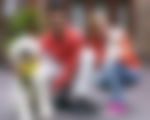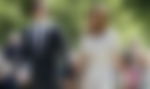 Furthermore, Jelena founded the magazine – Original and also writes a column for the celebrity magazine. Jelena also did a bit of modeling in 2013 when she modeled for online lingerie retailer Figleaves.
She is also the director of the Novak Djokovic Foundation. The foundation helps to improve the education system of Serbia.  As she bettered the lives of many children in Serbia, her work with the Novak Djokovic Foundation was appreciated with an award in 2014.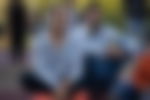 How did Novak and Jelena meet?
Novak and Jelena first met in high school. The two became friends while playing tennis at their high school's sports academy in Serbia. The couple then started dating in 2005. However, the relationship between the two went through some tough times as Djokovic was thriving to reach at the top level on the professional tour. On the other hand, Jelena went on to study marketing at Bocconi University in Milan, Italy.
The couple didn't have the time and money for airplane tickets to meet up with each other often. It was certainly a difficult time for Novak and Jelena. However, they stood by each other and went through the difficult part of their relationship together.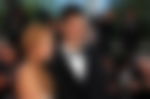 Novak and Jelena's beautiful wedding
In September 2013, Djokovic planned a perfect wedding proposal for Jelena. He hired a helicopter and took Jelena to the Couvent des Minimes hotel in Provence where he proposed to her.
Subsequently, Jelena and Novak got married on July 10, 2014. Their wedding took place at the Aman Sveti Stefan resort in Montenegro.
The couple announced on April 24, 2014, that they were expecting their child. The baby bump was noticeable as Jelena walked down the aisle on their wedding day. Their marriage came at the perfect moment as the 16-time Grand Slam champion had just won the 2014 Wimbledon Championships.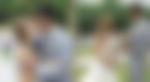 "Seeing her for the first time in her wedding dress…She looked like an angel…I was focused on her, and her smile, and our baby. It was really a perfect moment," said Djokovic after their marriage.
Novak Djokovic and Jelena Djokovic's kids
Jelena gave birth to Stefan in October 2014. Djokovic took to social media to announce the good news. He wrote, "Stefan, our baby angel was born! I am so proud of my beautiful wife Jelena! Thank you so much for your love and support. We love you all!!!"
Stefan, our baby angel was born! I am so proud of my beautiful wife Jelena! Thank you so much for your love and support. We love you all!!!

— Novak Djokovic (@DjokerNole) October 22, 2014
ADVERTISEMENT
Article continues below this ad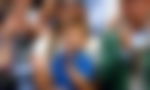 Jelena was pregnant again in 2017 and, she gave birth to Tara in September of that year. Novak once again took to social media to announce the happy news. "Jelena and Tara are my angels, and Stefan is a proud big brother who wants to take part in baby chores 🙂 Life is divine!" he wrote.
ADVERTISEMENT
Article continues below this ad