Who is Peter 'Bono' Bonnington, the Man Behind the Success of Lewis Hamilton
Published 11/05/2019, 2:35 PM EST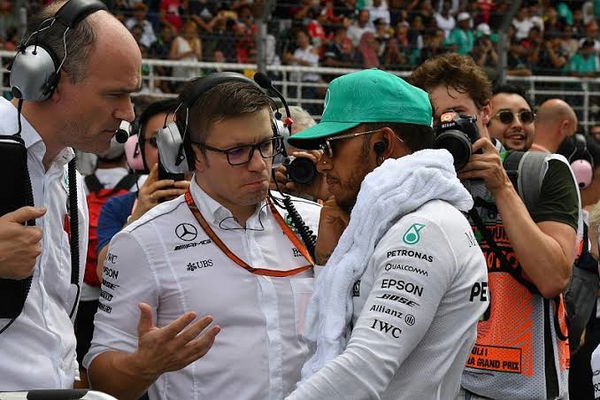 ---
---
Whenever Lewis Hamilton wins a race, there is always a familiar voice saying, "Get in there Lewis!". For the uninitiated, the man is Peter Bonnington, who is Hamilton's race engineer. Bonnington is largely regarded as the 6-time world champion's right hand man.
ADVERTISEMENT
Article continues below this ad
Admittedly, Formula 1 race engineers don't normally get the spotlight as much as the drivers. However, the racers themselves truly appreciate the hard work that they do behind the scenes.
The Race Engineer primarily acts as the link between the team and the driver. They are the single point of contact for the driver whenever he is in the car. In other words, he acts as a second set of eyes and ears for the driver and informs him about the situation on track. What lap times are the others doing? Is there any traffic coming up? Are there hazards on the track?
ADVERTISEMENT
Article continues below this ad
It was worth noting that Bonnington missed the Mexican Grand Prix, owing to a medical procedure. His role was temporarily filled by Marcus Dudley until the US Grand Prix a week later.
Bonnington was previously Michael Schumacher's race engineer when the 7-time world champion was in Mercedes. Bono started his Formula 1 career as a data engineer with Jordan back in the early 2000's. He has worked alongside the likes of Giorgio Pantano and Timo Glock. The Englishman then joined the Honda team as an understudy to long time race engineer Jock Clear. Pete has inherited the nickname "Bono" in Formula 1 courtesy of his surname.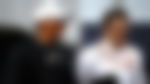 Bonnington has performed a key role alongside Lewis Hamilton during their seven-year tenure together at Mercedes. Another common catchphrase of his was when he tells the Briton to push hard. Thus the phrase, "OK Lewis, it's Hammertime." was born, and Hamilton always complied.
ADVERTISEMENT
Article continues below this ad
"I've had Bono by my side my whole time here at this team, and you can hear our rapport when we're in a race," the driver said.
"Bono is fantastic at managing, because there is a lot of commotion going on on the wall and everyone is saying tell him this or tell him that, and Bono knows what to filter. He is the best filter. He always comes across calm and cool and collected."
ADVERTISEMENT
Article continues below this ad
In a spot of good news for Mercedes and Lewis Hamilton, Peter Bonnington returned from medical leave early. Evidently he felt that he was fit enough to return to the team as Hamilton's engineer. In all honesty, Bono must have been glad that he came back to witness his driver clinch his sixth title.