Who is Shroud's Girlfriend, Twitch Streamer Bnans?
Published 04/29/2021, 7:14 AM EDT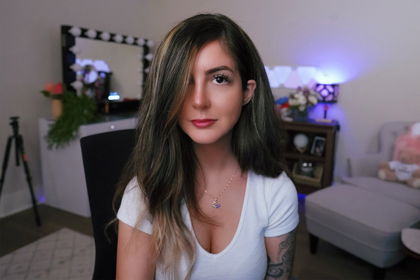 ---
---
Over the years, Shroud has solidified his place as one of the most successful streamers in the world. This is largely because of his calm persona, and massive experience in FPS games like CS: GO, PUBG, and Apex Legends, among others.
ADVERTISEMENT
Article continues below this ad
Shroud is currently in a live-in relationship with his fellow streamer girlfriend, Hannah Kennedy. The pair revealed their relationship to the fans in April 2019, and since then, Kennedy has regularly appeared on Shroud's livestreams.
Even though Shroud's massive fan-base has heavily supported his girlfriend on Twitch, she was already a successful star on the platform before the announcement. Here's how Hannah Kennedy became Bnans, her interests, favorite games, and much more.
ADVERTISEMENT
Article continues below this ad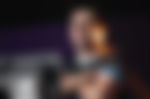 Bnans and Shroud share a common interest in shooter games
As per Esportspedia, Hannah Kennedy was born in Southern California in 1990 and always had a keen interest in gaming. The oldest games she has played include Oregon Trail and Concentration.
Since her childhood, Hannah had a nickname called 'Hannah Banana'. It is evident that she loved it and even made 'Bnans' her Twitch alias. 
Before becoming Bnans, Hannah had graduated and worked as a digital marketing engineer. However, in 2018, Kennedy quit this job and became an official content creator for Counter Logic Gaming. As of now, she is making a career in streaming as well as a design professional.
The partnership with Counter Logic Gaming was just the beginning, as Logitech soon sponsored Bnans's streams. With just 25 hours of content, she was able to gain over 300,000 followers. With over 5ook followers on Twitch and 150k subscribers on YouTube, Bnans is now on her way to the top.
ADVERTISEMENT
Article continues below this ad
It comes as no surprise that Bnans majorly plays Valorant, Halo, Mortal Kombat 11, and Apex Legends on her channel. Just like Shroud, she is a big patron of FPS games and had started her journey by playing the likes of Tom Clancy's Rainbow Six: Siege, PUBG, Call of Duty: Modern Warfare, and Destiny.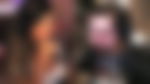 Alongside games, Shroud and Bnans love cats and the random appearances of their pets on streams are adorable, to say the least. They not only have a great time together but also stream for over 10 hours a day. This explains why fans absolutely love this gaming duo and always look forward to witnessing them play together.
ADVERTISEMENT
Article continues below this ad