Aren't you curious about Stefanos Tsitsipas' Father Apostolos Tsitsipas?
Published 12/23/2019, 1:00 PM EST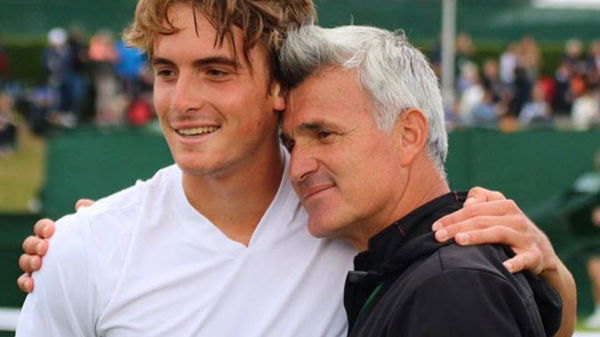 ---
---
From emotional support to coaching, parents have to often fill in several roles in their tennis-playing children's career. Be it Richard Williams for the Williams sisters or Piotr Wozniacki for her daughter Caroline Wozniacki – Tennis has a long tradition of legendary fathers and mothers.  So it doesn't come as a surprise that Apostolos Tsitsipas, who is Stefanos Tsitsipas' father, is also his coach.
ADVERTISEMENT
Article continues below this ad
While Stefanos is creating new milestones with every tournament, Apostolos is also cementing his legacy as a tennis coach.
Details about Stefanos Tsitsipas' father and coach
ADVERTISEMENT
Article continues below this ad
A tennis coach was hardly the job profile that Stefanos' old man had ever imagined for himself.
Growing up, Apostolos was more interested in Football and Basketball. In fact, he even competed in the Greek national football team!
But Tennis is far from football and Basketball. It's not a team sport and it doesn't last a fixed duration because matches can go anywhere from an hour all the way to 4+ hours.
So how did Apostolos, who was used to playing in a team atmosphere, get into being a Tennis coach?
Funnily, even Apostolos has no answer to that question.
He majored in Sports Science from the University of Athens and chose tennis as his specialization for reasons that still elude him. "It was strange because nobody from my background was involved in tennis. But I chose tennis, I don't know why. Actually, that's a good question," he told ATP Tour in an interview.
Apostolos played in his first tennis tournament of any kind at the age of 23, the Greek championships. From there, his tennis coaching took him around the world. He studied Tennis coaching for three more years in Vienna and Berlin. These were the days when Boris Becker and Steffi Graf were making German tennis proud.
Watch – Stefanos Tsitsipas smashes racquet in a drama-filled match against Rafael Nadal
However, he had to feed a family of four. For this reason, he left his academic pursuits to take up a job as a country club teaching pro in Athens.
He was always a different kind of coach. While others would focus on wins and losses, he wanted a complete development of the athlete. He was really frustrated as parents and guardians would pester him for results.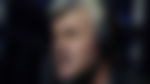 It is rare for the coach of a top tier tennis star to not be a former player. The precedents followed in the sport have almost made that a prerequisite for the job.
However, people like Apostolos have proven that coaching is a different ball game and requires multiple aspects.
When did he become Stefanos' Coach? 
Apostolos and his wife Ioulia Salnikova, a former Top 200 WTA player, started teaching Stefanos' tennis at the age of three. His Dad, with his previous coaching training and experience, became his coach. His mom disciplined him.
ADVERTISEMENT
Article continues below this ad
Apostolos joined his son as a full-time coach when the latter was 12. Apostolos traveled with him to junior tournaments around the world. He continues to remain in his son's coach box to this day.
Having his father as a coach has been remarkable for Stefanos Tsitsipas
Under his tutelage, his son has jumped over all the hurdles and consolidated his position in the world of tennis. He is even touted to be the next Roger Federer due to his dominance over champions of his time at such a young age. Also, his single-handed backhand almost guarantees the transfer of loyalty from Roger Federer fans once the Swiss Maestro chooses to hang his racket.
ADVERTISEMENT
Article continues below this ad
However, Apostolos refuses to give himself any credit. Instead, he feels thankful to his son for allowing him to be his coach. He takes it as an opportunity to learn more.
With Stefanos Tsitsipas destined to become the next big thing, it seems like Apostolos Tsitsipas' labor is paying hefty returns.