Who Is Stefanos Tsitsipas' Mental Trainer?
Published 03/19/2021, 1:28 PM EDT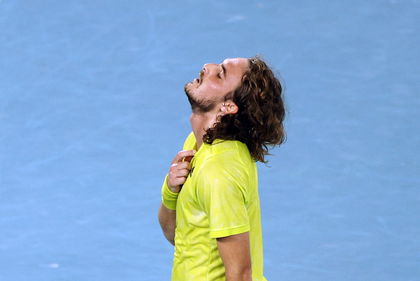 ---
---
Stefanos Tsitsipas has had a steady rise to the top in recent years. He is in the top five ranked players, but now at the top level, several players need mental health coaches. The need for mental health coaches further rose when the coronavirus pandemic hit in early 2020. Tsitsipas kept himself mentally fit with the help of his coach, Jaime Cortes.
ADVERTISEMENT
Article continues below this ad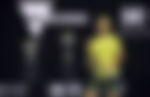 Tough Coronavirus pandemic period
ADVERTISEMENT
Article continues below this ad
Since the pandemic started, Tsitsipas has been working with Jaime Cortes. Along with his other coaches, Cortes has been helping the player with the mental side of the game.
With no tennis for almost 6 months, it was tough for players to sit idle in their homes. They are always keen to travel around and play, but the pandemic put a stop to that. Thus this was mentally draining, so a mental coach was needed to keep things right.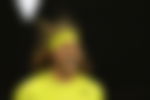 Jaime Cortes explains his mental coaching of Stefanos Tsitsipas
In a recent interview, Jaime Cortes revealed his newfound role with Tsitsipas. He is helping the Greek under the supervision of his father, Apostolos Tsitsipas, for the past few months.
"I have been supporting the Stefanos Tsitsipas process for six or seven months since the pandemic began. I have helped him in the mental part and in some technical adjustments, always with the supervision of his father,"
Furthermore, Cortes explained what work he does with Tsitsipas. He said: "It is the first time that we see each other, and with the system of the weight that I use I am helping him to clean his blows"
Stefanos Tsitsipas' pandemic experience
When Tsitsipas made a return to the tour after the coronavirus break, he explained how mentally fatiguing the virus was.
"The part that makes it more tiring than usual is for sure the virus itself and all the things that keep showing up and the changes that are happening. I would say that that's the biggest challenge that we are facing right now."
He explained how mental coaching has helped him. Tsitsipas himself saw a change in attitude and confidence.
"I think this year my attitude has improved a lot. And also, my tranquillity and how calm I am on the court have given me a lot of matches and also a lot of confidence in believing in myself when tough situations show up in the match," Tsitsipas said.
ADVERTISEMENT
Article continues below this ad
Jaime Cortes' other successes
Cortes is a former tennis player hailing from Columbia. He had a small career at the highest level, playing a handful of ATP singles matches. The 56-year-old is now a tennis coach and also runs a tennis academy in his hometown, Bogota, Columbia.'
Cortes has coached American player, Amanda Anisimova in the past. Famously, he helped her reach the semifinals of the French Open in 2019.
ADVERTISEMENT
Article continues below this ad