Who is Sumit Gupta, the CEO of Dr Disrespect's Exciting New Game Studio?
Published 12/15/2021, 10:00 AM EST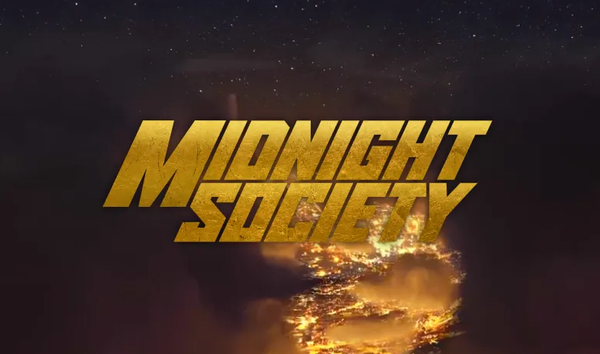 ---
---
Dr Disrespect is one of the biggest entities in the community and is famous for his gameplay and entertaining videos. Although he receives a lot of criticism for his outspoken behavior, his fans find his personality entertaining as well as his videos. Recently, Doc announced his new 'AAA' game studio called Midnight Society.
ADVERTISEMENT
Article continues below this ad
Doc surprised a bunch of players with his exclusive news and many of them are looking forward to its future. There are a lot of staff members including Sumit Gupta who is the Co-Founder and CEO of Midnight Society. Continue reading to find more about Sumit Gupta.
DIVE DEEPER- PewDiePie VS MrBeast: Who Has the Most Subscribers on YouTube?
ADVERTISEMENT
Article continues below this ad
Who is Sumit Gupta?
Sumit Gupta is the Co-Founder & CEO at Boom.TV. BoomTV is an Esports entertainment platform which provides tools for various services specific to the industry. Furthermore, the successful entrepreneur and angel investor is also Co-Founder and CEO of Doc's new 'AAA' game studio, Midnight Society.
Recently, the Missouri Institute of Science and Technology graduate expressed his feelings regarding collaborating with Doc through a tweet. Furthermore, he also thanked the community, 'Day Zero Community,' who are helping with this enormous project from behind the scenes.
Dr Disrespect reveals his new AAA game studio 'Midnight Society'
Doc stated that Midnight Society has the potential to flip the tables on traditional game development by recruiting payers from the earliest testing phases of the game. This will help them ensure that the game is on the right track from the very start.
The studio's initial staff includes:
Co-Founder Dr Disrespect
Co-Founder and Studio Head Rober Bowling,
Co-Founder and Creative director Quin DelHoyo
Co-Founder and CEO Sumit Gupta
Gameplay Engineer Ryan Thompson
Concept Artist Eric Hallquist
Marketing and PR HB Duran
The front page of the Midnight Society website states, "We flip the tables on the traditional video game development model and embrace the 'Day Zero Community.'" 
According to Underground Underdogs, their lengthy list of members includes The Virus and Antidote, Kamiyada+, Fukkit, Blvc Svnd, Rare Akuma, Yung Bambi, Original God, TrippyThaKid, Kay P, Johnny Gee, Cresylic, Sake, Dutchman, Yung Xela, Beex, Kell Killuminati, Braxton Knight, Skrilla, Drg/Reaper, Uno from Pluto, EloimMeth, YouTube channel VoidTracks, and affiliate videographer Steven Jets.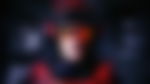 The streaming community reacts to Dr Disrespect's studio announcement
The announcement of Midnight Society has currently taken the internet by storm. Moreover, several content creators were surprised and supported Doc for his decision.
Let's go. Love the name. A build on the two-time aesthetic…

Many devs say they want to build with the community from day 1, but it ends up being just PR & marketing. Can't wait to see you guys actually do it. 🤝

— Frisk 💬 (@markusfrieske) December 15, 2021
Today is a historic day! its time!!!!

to bad it is past my bedtime

— Stone (@StoneMountain64) December 15, 2021
you're an S tier sniper so I expect nothing but greatness with snipers that you cook up.. bonus points for 360s? 🤝

— FaZe Dirty (@FaZeDirty) December 14, 2021
YAYAYAYAYAYAYAYAYAYAYAYAYAYAYAYAYAYAYAYAYAYAYAYAYAYA

— Jack "CouRage" Dunlop (@CouRageJD) December 14, 2021
ADVERTISEMENT
Article continues below this ad
Let's go big bro, show me somethin' ! 🤝

— FaZe Nickmercs (@NICKMERCS) December 14, 2021
Although many fans supported Doc for his new game studio, some also questioned his decision. One person commented," Name means nothing without an actual game, that doesn't suck, release a game that is good, let's talk in 5-10 years when you have an actual product."
ADVERTISEMENT
Article continues below this ad
Watch this story: Toughest Video Game Bosses of all time
What are your thoughts on Doc's new game studio, Midnight Society? Let us know in the comments down below.