Who Is 'The Foundation' in Fortnite Chapter 2 Season 6?
Published 03/20/2021, 2:11 PM EDT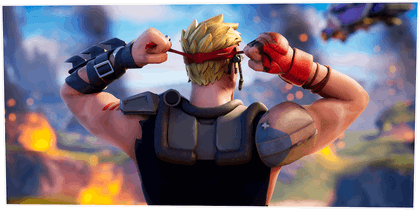 ---
---
Chapter 2: Season 6 of Fortnite has arrived and fans are extremely excited about the fresh changes in the game. The new update terraformed the entire map into a primal biome along with new craftable weapons. The game's storyline also introduced a major plotline with the unstable Zero Point. Agent Jonesy, the game's protagonist, also meets a new character that might be played by the most popular Hollywood actor in the world.
ADVERTISEMENT
Article continues below this ad
ADVERTISEMENT
Article continues below this ad
Who is The Foundation in Fortnite?
Season 5 of Fortnite ended with a cinematic of Agent Jonesy trying to reach the Zero Point Orb to control it. To help with such an endeavor, Agent Jonesy seeks the help of The Seven who sent out their leader, The Foundation. The Foundation is a tall, muscular character with armor who arrived after crash landing his meteor pod on the island.
He helped Agent Jonesy by holding the reality in check by jumping into the orb and sacrificed himself to stabilize it. But the more intriguing part about the entire storyline is the voice of this secret character. Some eagle-eyed players believe that the man behind the mask of The Foundation is none other than Dwayne "The Rock" Johnson.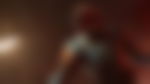 Why players believe that it's The Rock
A lot of evidence from the actor and the character suggests the possibility of the theory being true. In a recent Instagram video from The Rock, the Brahma Bull talked about the importance of March 16 and how the day is very important in a "certain world and a certain culture".
He also said there is a connective tissue between him and this culture. But the biggest hint was at the end of the video when he namedropped the Leader of The Seven.
"This is all done to strengthen, evolve and grow the power in the force known as The Foundation."
View this post on Instagram
ADVERTISEMENT
Article continues below this ad
The March 16 reference is also very important to know as Season 6 of Fortnite released on that day. Along with that, The Rock also ended the video with his classic eyebrow raise, which always means that he's cooking something. The character's armor design also has a similarity to The Rock's build. The design also has slight similarities to the tattoos on the body of The People's Champion.
Neither the developers nor The Rock has confirmed that the character is being played by him, but with theories that have such strong evidence like this, it usually turns out to be true.
ADVERTISEMENT
Article continues below this ad