Who is The Richest Chess Player in The World? NOT Magnus Carlsen
Published 12/13/2021, 2:35 PM EST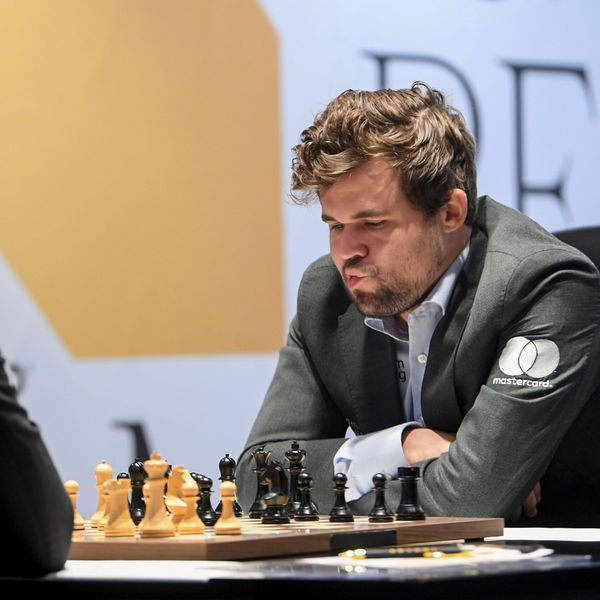 ---
---
Undoubtedly, chess is the most intellectual game there is. Even though chess matches last for hours together sometimes, audiences stay gripped right till the end, keeping a close eye on every move. One of the most famous players of chess is Hikaru Nakamura. Although in terms of the highest-rated player, Nakamura stands just behind World Champion Magnus Carlsen.
ADVERTISEMENT
Article continues below this ad
At the mere age of 15, Nakamura became the youngest American to win the title of a grandmaster. In October 2015, he reached his peak FIDE rating of 2816, which placed him second in the world.
ADVERTISEMENT
Article continues below this ad
According to reports, Hakamura's net worth is a whopping $50 million. This is actually much more than Magnus Carlsen, the World Champion himself. But how did this happen?
How did Hikaru Nakamura become the richest player in the world?
Nicknamed the "H" bomb, Nakamura started playing chess at 7. He was coached by his father, who was also a chess player and FIDE Master.
Despite his age, Nakamura has won several chess championships. For the same, he was rewarded with insane amounts as prize money, which he has accumulated over the years.
Nakamura is a 5-time winner of the United States Championship; 2005, 2009, 2012, 2015, and 2019. Along with the title, he earned a hefty amount of $25,000 as prize money. Notably, he also takes home the winner's bonus.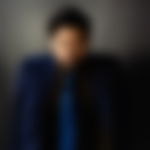 Apart from winning frequent competitions, Hikaru Nakamura also has a YouTube channel of his own. The channel called GMHikaru, has a total of 1 million subscribers. Additionally, he operated two more channels called GM Hikaru Clips, with 16.2K subscribers, and More GMHikaru, with 83.4K subscribers.
From his single main channel, Nakamura's earnings range between $3K – $48.7K. A yearly estimate of that would range between $36.6K – $585K.
Furthermore, Nakamura is an active Twitch user and earns millions from coaching chess online. However, $50 million is a bit too much, as Nakamura himself has revealed, it is less than $45 million.
Regardless, it is indeed interesting how Nakamura's net worth is so much more than some of the best players in the world, like Magnus Carlsen and Gary Kasparov.
Nakamura's net worth as compared to Magnus Carlsen and Gary Kasparov
Chess requires strategic movement and 100% focus. Notably, with rising popularity, the money involved in chess is unbelievable.
Legendary chess enthusiast, Magnus Carlsen's net worth is around $8 million. He earns about $750,000 per year through tournaments and several sponsorships deals with companies like Microsoft and G-Star Raw. Furthermore, he developed Play Magnus AS, a chess mobile app, gaining revenue of $13.5 million from it.
ADVERTISEMENT
Article continues below this ad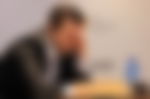 Considered as the GOAT, one would expect Carlsen to be the richest player in the world. However, Hikaru Nakamura tops the list, followed by Fabiano Caruana, whose net worth is $13 million. Carlsen is 3rd on the list, with a net worth of $8 million.
The former Russian chess champion, Garry Kasparov, also stands out as one of the richest chess players with a net worth of $6 million. Even though retired, his successful career is the reason behind his net worth. Notably, Kasparov also owns several businesses post-retirement, further adding up to that figure.
ADVERTISEMENT
Article continues below this ad