Who will be the next manager for FC Barcelona? Meet the Prospects
Published 03/09/2017, 4:08 AM EST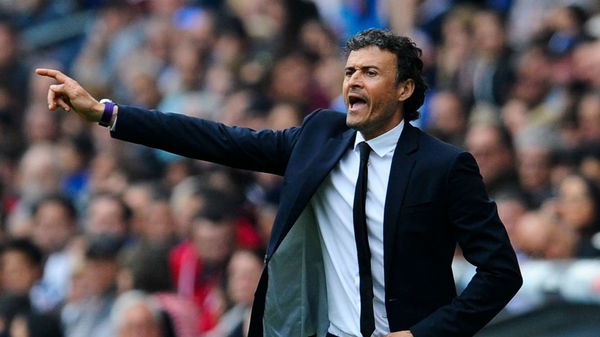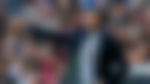 ADVERTISEMENT
Article continues below this ad
After three seasons with the Spanish Giants, two of which have been formidably dominant as Barcelona picked up 8 of a possible 10 trophies and the third being this season, where Barcelona are still contenders for 3 titles, Luis Enrique has decided to step down. With all this silverware, the Asturian equaled Pep Guardiola's record at the club. Enrique even won the FIFA Coach of the Year award in 2015 beating Guardiola, then manager of Bayern, and Jorge Sampaoli, who was Chile's coach.
On the 2nd of March, Enrique said that he won't be returning next season as he needs some rest in the post-match press conference in the wake of their 6-1 victory over Sporting Gijon. That means the rumour mill been churning out fresh speculation for one of the biggest jobs in the football world. The Catalans have said that they are going to try to announce the new name by the 1st of July. Let us look at some of the top possible replacements:
ADVERTISEMENT
Article continues below this ad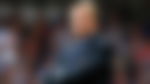 5. Ronald Koeman: His connection with the Catalan side needs no explanations, having spent six seasons there as a player also winning a European Cup. Koeman also has the experience of coaching in Spain as he has coached Valencia in the past, having won a Copa Del Rey title with them in 2007-08, the club's first since 1999. Obviously, he has also won this title as a player with Barcelona. Being a former Barcelona player, Koeman is the popular demand. Koeman has proved himself worthy of the responsibility with his time at Southampton. 7th and 6th place finishes in back to back seasons in the Premier League is more than what Saints fans would have been hoping for. This is also where Barca could have a problem as his record in the Premier League has also attracted interest from Arsenal.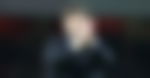 4. Mauricio Pochettino: Another man from the Premiership who also is a former Saints coach. This Argentine has been spinning quite a few heads in the Premier League for a while. Poch's Tottenham have finished 5th and 3rd in his 2 seasons with the club, but last season, Spurs almost had the title for themselves until the last few game-weeks. Their implosion resulted in Arsenal also overtaking them and finishing 3rd. Even his days at Southampton were filled with wonders. His first victory for the Saints came against then reigning champions Man City, who they beat 3-1 at St. Mary's Park. Leading the Saints to notable victories against the top horses of the League like Chelsea and Liverpool, Poch, in his first full season as head coach led the team to an 8th place finish. The club also achieved its highest points tally since the beginning of the Premier League. His attacking style of play could also complement the Messi,Suarez and Neymar combination, bringing forth a ruthless Barcelona side if Poch manages to synchronize with the South American players.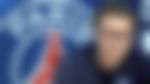 3. Laurent Blanc: A player for the club in the 96-97 season and a quality coach, Blanc has seen success both as a player and as a manager. A reputation for scouting talent, his time as the French national side coach saw youngsters get chances to show what they've got and also Paris SaintGermain knew where to spend their cash with him at the helm. Currently without a contract after 3 seasons with PSG, having won the French Ligue 1 in each of the three. Also having a working relationship with most of the PSG players, Barca's transfer targets like Marquinhos would become more than realistic with him in the driving seat. Blanc and his teams have always shown a level of organization and intent which makes them exciting. Although, his lack of success in the Champions League might be a matter of concern for the Catalans.
ADVERTISEMENT
Article continues below this ad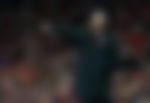 4. Arsene Wenger: This might be a long shot, but this has every reason to be a perfect match. Arsenal have many a times been compared with Barcelona for their playing style – the tiki taka passing. The Professor, as the French call him, has been having a tough time at Arsenal and there is heavy speculation that Wenger won't be continuing as the London based club's manager in the next season. But, Wenger told reporters this week that he "was not looking for jobs in other clubs," insisting that his preference is to stay at Arsenal. Keeping the speculation aside, Wenger is the perfect candidate that Barcelona need. Someone with experience, who is a proven winner, someone who can push his players to express themselves and encourage them to face whatever challenge comes their way. Wenger already has Barcelona's playing style down, and all these years of effective scouting, he also has a fair amount of knowledge about the country. At 68, Wenger still has a job left in him and if this pans out and the Frenchman ends up at the Barcelona helm, the "football priest" would reach Camp Nou, the grandest cathedral in the footballing world.
ADVERTISEMENT
Article continues below this ad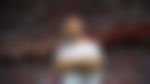 5. Jorge Sampaoli: Another Argentine on our list, who probably is the favourite to land this job. There has been a lot of talk of this man becoming the in charge at the Catalan club after his phenomenal first season at Sevilla, which is still ongoing. But in a league heavily dominated by two of the biggest sides in Europe and Atletico Madrid, Sevilla have been fighting for the title since day one. In this process, Sevilla also beat Zinedine Zidane's Real Madrid which at that time brought Sevilla to the second place, overtaking Barcelona. Also him beating Real will be a major point to be considered by the Catalans given the fierce rivalry between the clubs. Sampaoli has also won the Copa America with Chile, beating Argentina in the final, the heavy favourites for the title. Being an Argentine, his relationship with Messi and Mascherano will play a major role in him getting to know his players and getting the best out of them should Barca decide to hire him. he was 3rd in the FIFA World Coach of the Year when Luis Enrique claimed the prize, Sampaoli could be exactly what Barcelona are looking for.