Why Animal Crossing: New Horizons Veterans Were Disappointed With the Bunny Day Event
Published 04/04/2021, 11:26 AM EDT ---
---
Animal Crossing: New Horizons just released a brand new update 1.9.0 b. With the recent update, the Bunny Day event has finally come to an end. The event was a returning one from 2020, and players who could not take part last year really enjoyed it.
ADVERTISEMENT
Article continues below this ad
They had to collect six types of eggs spread across the island to get their hands on DIY recipes and other items. Despite that, Nintendo disappointed many players who had already taken part in the event last year because of the available rewards.
ADVERTISEMENT
Article continues below this ad
Did Nintendo ruin the Bunny Day event in Animal Crossing: New Horizons?
A lot of players were not happy with the event last year and were wondering whether it would be the same or will come with some improvements. Interestingly, Nintendo has listened to the fans' feedback and made some changes to Bunny Day.
The developers reduced the Bunny Day event duration from 12 days to 8 days this year. This change received a warm welcome from the New Horizons community.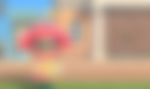 Users needed to collect all six types of Easter eggs to trade them for amazing DIY recipes. After collecting all the DIY recipes, they had to make sure to get the last reward from Zipper, which was a wand. Unfortunately, all the DIY recipes and wand were the same as last year. As a result, players who'd taken part in 2020 couldn't enjoy themselves fully this year.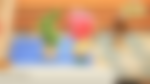 There were more than 50 DIY recipes that could be crafted, and all the items were the same as last year. Hence, many users who have been playing the game since its launch already had all the items. Even the Bunny Day wand is the same as last year. However, Nintendo lets players buy some amazing items from Nooks Cranny every day.
These items include:
ADVERTISEMENT
Article continues below this ad
Bunny Day Candy: 1,300 Bells
Bunny Day Garden Flag: 1,500 Bells
Bunny Day Topiary: 2,000 Bells
Bunny Day Planter Box: 2,300 Bells
Bunny Day Tree: 3,800 Bells
Other than that, it would have been great if Nintendo had added some new DIY recipes for players as well. This may have motivated them to play the entire event with interest and excitement. Regardless, all the new players really enjoyed all the DIY recipes and the Bunny Day event by heart.
ADVERTISEMENT
Article continues below this ad