Did Becky Lynch Bury Bianca Belair at WWE SummerSlam 2021?
Published 08/22/2021, 3:13 PM EDT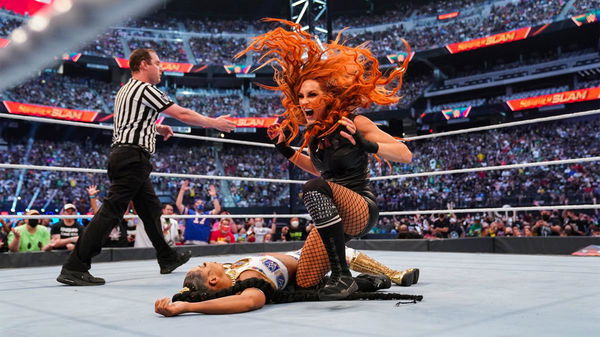 ---
---
The Man is Back! Becky Lynch returned to a loud pop at the recently concluded SummerSlam. Fans are even more excited as she was unannounced and took Sasha Banks' place in the title match. Bianca and Sasha were supposed to face each other for the SmackDown Women's Title, however, for undisclosed reasons, that match got pulled off the card.
ADVERTISEMENT
Article continues below this ad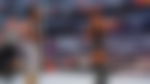 Becky Lynch took her place and received a great ovation from the crowd. She won her match too, but that didn't really make the fans happy. If you are wondering why the most over superstar in WWE winning during the grand event didn't make fans happy, we have a decent mile to cover. Let's look at the three major reasons which left the fans disappointed.
ADVERTISEMENT
Article continues below this ad
ADVERTISEMENT
Article continues below this ad
Three reasons Becky Lynch beating Belair was a failure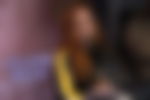 Buried a Prospective Talent – The Bianca vs Banks' rivalry built well, keeping either person strong on the road to SummerSlam. While including Becky in the match as a replacement was a great idea. The match had little to talk about, as it ended sooner than expected. A good showing would have elevated a rising star like Belair in this scenario.
Match Duration – Becky Lynch is a megastar. Her presence rubs off on other talents. However, in this match, Becky won in a matter of 26 seconds. This particularly made a champion that has been in the picture for really long as very weak. They left fans shocked at the way the match unfolded.
Missed Chance to Create a Star – Becky Lynch's legacy already is cemented. In the past two years, she has been the needle mover, the face that runs the place. WWE know having picked wins over almost the entire roster, Becky Lynch needs to have a fresh challenge. Bianca would have been just that. An up-and-coming star who not a long time ago moved to the main roster and has fans behind her. Lynch losing the match wouldn't affect her from a career standpoint. It would have given rise to a great storyline of the man being humbled and subsequently treading back at the top of the mountain.
ADVERTISEMENT
Article continues below this ad