Why Conor McGregor vs Jorge Masvidal is the Next Ideal Option For UFC
Published 01/23/2020, 1:03 AM EST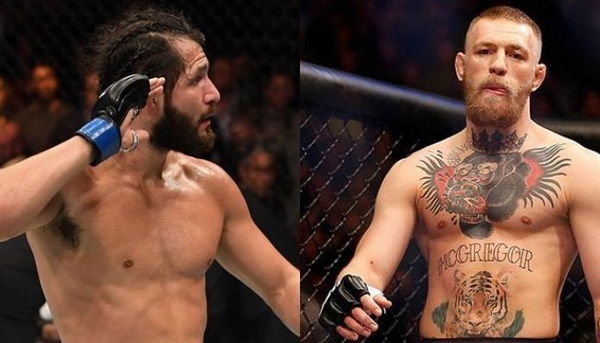 Conor has three brilliant options right now. As mentioned by Conor's coach John Kavanagh, Justin Gaethje at 170 could be Mcgregor's next potential opponent. A BMF title match against Jorge Masvidal is also an incredible option. Conor Mcgregor claimed that he designed the BMF belt in the lead up to UFC 244. He has also shown interest at the belt, along with the welterweight gold. However, Dana White has openly come out with the idea of a Khabib Nurmagomedov and Conor Mcgregor rematch.
Conor Mcgregor can get his hands on the lightweight title if Khabib can go past Tony Ferguson at UFC 249. However, a fight against Kamaru Usman directly takes him to the welterweight gold. Interestingly enough, Mcgregor has repeatedly mentioned his desire for the welterweight gold. However, he also mentioned that a fight with Usman will be similar to Khabib fight. Both the fighters are elite wrestlers with an outstanding ground game. Additionally, a chance at the welterweight title after just one win at 170, against Donald Cerrone may not warrant for a title match. But may be Conor Mcgregor can pull it off.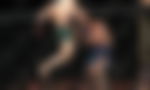 ADVERTISEMENT
Article continues below this ad
But, If he wins against Masvidal, then he will become a top contender for the title. Mcgregor can later decide to challenge Kamaru Usman, as rarely will a fighter decline an opportunity of a big payday with Mcgregor.
On another note, Conor is already headed for a rematch against Khabib, so a fight against Gaethje doesn't make complete sense. Gaethje is a top title contendor, who is also looking for a fight against Khabib.
ADVERTISEMENT
Article continues below this ad
Khabib Nurmagomedov vs Conor McGregor should be the Notorious's third fight
 
Additionally, Conor McGregor and Jorge Masvidal are at the peak when it comes to fame. If Masvidal and Conor unsuccessfully fare against Usman and Khabib, then there's a chance that this match-up might lose it's charm.
ADVERTISEMENT
Article continues below this ad
Also Khabib Nurmagomedov vs Tony Ferguson takes place in April. The fight will be followed by Ramandan, where Khabib might stay away from the octagon for a meaningful. Hence, he will be available in the 3rd or 4th quarter of the year to fight. McGregor will have to wait till that for his second fight of this year, which won't be ideal.
Interestingly enough, a win against Jorge Masvidal put Conor back on top at 170. While he did knock out Cerrone in 40 seconds at the welterweight, he will need to win against an active 170 fighter, to get back on top.