Why Did Doctors Rule Australian Open Qualifier Francesca Jones Out From Tennis?
Published 01/16/2021, 12:51 PM EST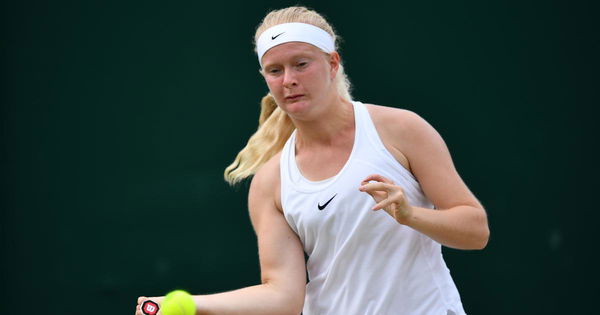 ---
---
As a child, Francesca Jones was told by the doctors she could not pursue a professional tennis career because of her physical disadvantages. Despite all physical challenges, British tennis player Francesca has defied all notions by reaching her first-ever Grand Slam main draw. Jones qualified for the 2021 Australian Open after defeating China's Lu Jiajing in the final qualifying round in Dubai.
ADVERTISEMENT
Article continues below this ad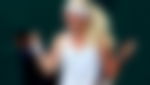 Born with a rare genetic condition, ectrodactyly ectodermal dysplasia syndrome, meaning she only has three fingers and a thumb on each hand while having three toes on her right foot and four toes on her left. However, Jones overcame a rare disease and pulverized Lu 6-0 6-1.
ADVERTISEMENT
Article continues below this ad
Francesca Jones defies all odds
In an interview with BBC, Jones talked about when at an early age the doctors informed her she could not play tennis. Rather than losing heart over it, Jones has proved the doctors wrong instead.
"When someone does say to you at eight, nine years old that you can't do something, I suppose most people would be heartbroken, but I just tried to take it on the chin and see how I could prove that person wrong," said Jones.
After qualifying for the Australian Open, Jones is elated and is looking forward to the experience at Melbourne Park. Jones is so eager to compete that she doesn't mind playing against the 23-time Grand Slam champion Serena Williams in the first round.
ADVERTISEMENT
Article continues below this ad
"I'm just super happy to qualify and really looking forward to getting out to Australia. I guess any draw for me would be a fascinating one. I look forward to any match I'll play, whether it'll be Serena Williams or another qualifier." remarked Jones.
The 20-year-old will now board a chartered flight to Melbourne and has less than three weeks to prepare for the Australian Open.  Upon arrival, Jones will have quarantine for two weeks as per the issued guidelines but will be allowed to train for five hours each day.
ADVERTISEMENT
Article continues below this ad
Francesca's inspirational journey is a huge lesson on what sheer determination and will power can achieve in the face of adversity.