Why Did Michael Phelps Choose Not To Defend His Gold At Tokyo Olympics 2020?
Published 11/09/2021, 2:13 PM EST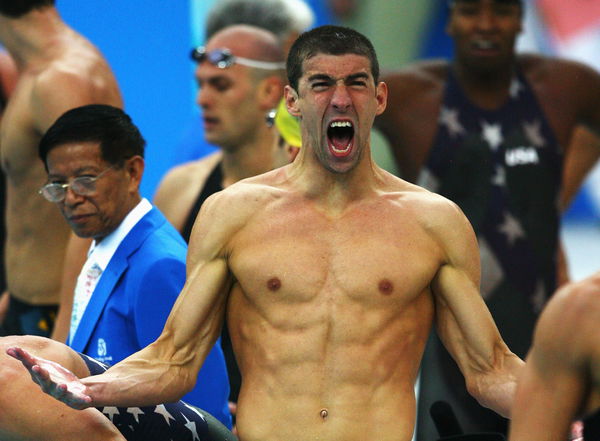 ---
---
Michael Phelps is one of the first true 'superstars' of swimming. Like Usain Bolt in athletics, the legendary swimmer has become a household name over the years. Michael Phelps is the most decorated Olympian ever.
ADVERTISEMENT
Article continues below this ad
With an outstanding 23 Olympic Golds, Phelps has a total of 28 medals. This is a number no other athlete has ever come close to. Phelps has taken part in 5 Olympic games, snatching the Gold in all but one of them. The 36-year-old is not only the GOAT of swimming but the GOAT of the Olympic Games.
ADVERTISEMENT
Article continues below this ad
Known as the "Baltimore Bullet", Phelps retired in 2016. The Rio Olympics were his last games. But could he have more medals to his name had he taken part in the Tokyo 2020?
No more, said Phelps
The Tokyo Olympics missed out on many legendary athletes like Usain Bolt, Carolina Marine, Serena Williams, and many others. Among these, a name that stuck out is Michael Phelps. Phelps swam his last professional race in the 2016 Rio Olympics.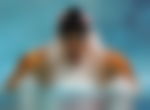 Over six days in the Rio Olympics, Phelps went on to win 5 Gold Medals and one silver, an achievement other athletes can only dream of. He swam alongside so many young stars, swimmers who had posters of Phelps up on their bedroom walls.
Phelps had previously won 8 medals at the 2004 Olympics in Athens, 8 medals again in Beijing in 2008, and 6 in London in 2012. It was during the London Olympics that he became the most decorated Olympian ever. However, he announced his retirement right after this.
"I'm done. No more," said Phelps.
He revealed he was going through some major issues and wanted time to recover and heal. This news came as a shock for the athletic world. Phelps was in the prime of his career and his decision to retire stunned everyone.
It was time to move on: Michael Phelps
However, Michael Phelps came out of retirement and chose to take part in Rio 2016. It was time again to watch the magic of this great swimmer, who broke record after record.
This was a different Olympics for Phelps. He was idolized here by all. He was their leader, their guide, and mentor. Phelps spent time with them and felt like a part of the team. Young Joseph Schooling of Singapore was also present here, Phelp's biggest fan, swimming right next to him.
Phelps revealed that while he was swimming his final strokes, he realized it was okay to come second. He knew he could make peace with his retirement. Michael Phelps was ready to move on.
ADVERTISEMENT
Article continues below this ad
"I'm coming into my last four or five strokes, and I remember thinking, Whatever happens, this is how it's supposed to end," said Phelps.
"Maybe I'm going 6-for-6 and that's perfect, or maybe Joe is going to hang on and I'm O.K. with that. That's when I knew I was ready to retire. Any other time, I would have been livid about finishing second."
When his mother asked him about Tokyo. Phelps lovingly scolded her. He promised to take her to Tokyo, but not to participate in the Olympics.
ADVERTISEMENT
Article continues below this ad
Phelps is currently working as a mental health advocate and has no plans to return to swimming. In true legendary style, Michael Phelps went out while being on the top. Meanwhile, no athlete has come close to beating his record 23 Golds.