Why Did Nickmercs, Tfue, Cloakzy, and Others Come Back to Fortnite?
Published 11/23/2020, 7:08 AM EST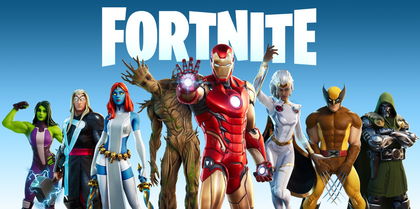 ---
---
Few months ago a lot of content creators and streamers quit Fortnite and moved over to other games such as Call of Duty: Warzone. The reason behind their switch was the fact that they believed Fortnite was getting boring to play and stream.
ADVERTISEMENT
Article continues below this ad
Epic Games is currently seeing a myriad of players coming back to their battle royale game months after they had quit. Nickmercs, Tfue, Cloakzy and many others have already started streaming Fortnite. Recently, Symfuhny also teased his return through an Instagram story.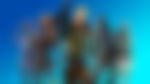 ADVERTISEMENT
Article continues below this ad
With so many people returning all at the same time, the question is why?
A video uploaded by The Fortnite Guy on YouTube compiled reactions from all these streamers that recently returned to the game. Moreover, it also features a Reddit post that could be the possible explanation behind the return of these players.
Problems with Warzone send players back to Fortnite
Players jumped ship to Warzone due to various problems with Epic's BR game. However, after a few months of gameplay, these players realized that Warzone has similar problems. The SBMM in Warzone is cranked all the way up, which is making it impossible for high skilled players, especially streamers, to play the game casually.
ADVERTISEMENT
Article continues below this ad
Apart from this, Warzone has a hacker problem. While Infinity Ward hands out manual bans, they still haven't figured out a more efficient solution. Whether it is a casual stream or tournaments, cheaters are everywhere. Finally, after months of grinding a single game, it gets stale after a while.
Therefore, all these players had to add another game into their rotations. For them, a return to Fortnite seemed like the best option. With all the tournaments lined up in the game as well as the FNCS, there is a lot to earn for these players. Therefore, this is the best time for players to come back to Fortnite.
ADVERTISEMENT
Article continues below this ad
Nickmercs is already "addicted" to the game once again in just a few days since his return. Cloakzy feels the game is "fun" and he is going to "grind everyday till a month". He aims to get back his skills and compete in the FNCS once again. Let us know which streamers return are you most excited about?