Why Diego Schwartzman and His Mother Sold Bracelets During Tennis Tournaments?
Published 11/16/2020, 12:52 AM EST

Follow Us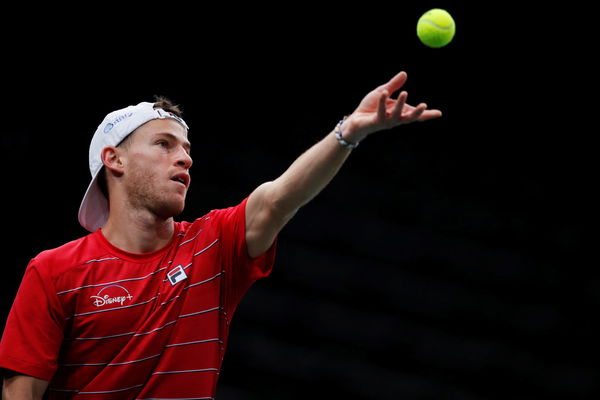 Tennis has always been an expensive sport in terms of time and money invested. But, Diego Schwartzman, the Argentine professional player, knows its value more than anybody else.
His journey to the top 10, as a 5'7" in a game suited for taller people, has been incredible. However, very few know of the hardships he and his family have endured.
Born to Jewish couple Ricardo and Silvana Schwartzman, Diego is named after the legendary Argentine football player Maradona. He has two older brothers and an older sister; he's nicknamed as 'El Peque' which means Shorty in Spanish.
ADVERTISEMENT
Article continues below this ad
The 28-year-old Argentine player, without his hard work and his family's support, couldn't have made it this far. As of October 2020, Schwartzman is World No. 9, even though at one point, it looked beyond reach.
"We had to share one bed": Diego Schwartzman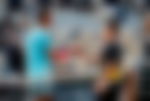 Looking at success often makes one overlook the struggle, and Diego's energy and confidence make it rather easier. The shortest Grand Slam semi-finalist in 40 years, Schwartzman once sold bracelets while on tour with his mother. Due to the monetary crisis, they even had to share one bed.
Diego said, "There was never a TV, and at almost every tournament we went to we had to share one bed. We stayed once at a hotel because a room cost only two pesos. It was the same thing over and over, but we had no choice. This is what we could afford.
"At one point, we were even selling rubber bracelets that were left over from the business my family had. We did anything we could do to get money to pay for trips to tournaments and the travel costs," added the Argentine player.
This is not an easy thing to do; however, they did it to keep going on. Diego continued, "Looking back, it was a tough situation. But at the time, it was funny. I helped my mom selling the bracelets, and so did some of the other players."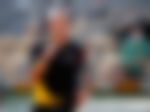 Diego sold bracelets between matches with other players
ADVERTISEMENT
Article continues below this ad
In every situation, there is a way to make the most of the given opportunity. Diego and his mother found their own special way.
Schwartzman added, "Between matches, we would all run around with a bag of bracelets to see who could sell the most, and my mom would give them 20 per cent of the money. It was like two competitions in one — tennis and selling bracelets."
ADVERTISEMENT
Article continues below this ad
Today, Diego Schwartzman plays at every major tournament (even the ATP Finals) and is one of the toughest players to face on the tour.