Why Do F1 Drivers Train Their Necks?
Published 12/27/2020, 1:20 PM EST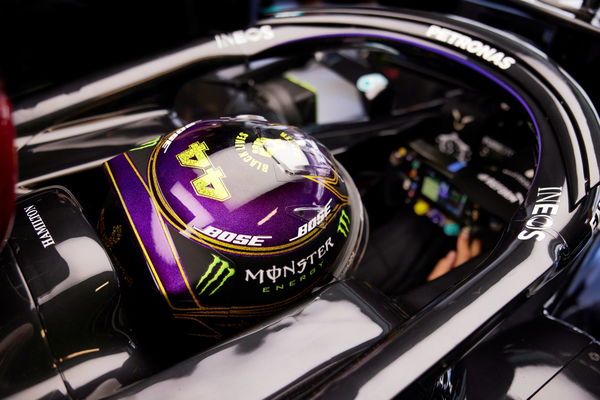 To race in motorsports, especially F1, drivers need to be extremely fit and healthy. Every racer has a personal trainer who fixes the daily regime for them to abide by. Further, to perform well and give the best in the racing field, every racer practices a strict exercising routine.
ADVERTISEMENT
Article continues below this ad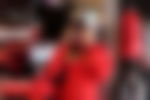 The F1 cockpits are single-seater cars, which allow little space for the driver to move freely inside. Hence, there are chances that the racers might sprain their neck, limbs, or back. The racers also need to keep their eye out on the lanes while racing.
ADVERTISEMENT
Article continues below this ad
Further, they have a heavy helmet and other protective gear that they wear, which amass a reasonable amount of weight. Therefore, if they do not exercise regularly, it might affect the entire body system and structure.
Each of them has a special set of training for their necks. However, the pressure each of them suffers while racing in the car is extremely strenuous. It can be tedious and draining for each of them and affect their neck to a great extent. Carlos Sainz, in an interview, conveyed the acute hardships and dilemma of the neck and limbs they face in regular races.
Sainz conveyed, "It affects you a lot, especially the neck," further added, "No matter how hard you train at home, it's impossible to generate the g-forces you are going to get in an F1 car.
He continued, "The circuit they choose for the first race is going to have a big influence on how much drivers will struggle after all those months without driving or train the neck. It will be a very tough challenge.
"People can't imagine the stress the body suffers during a grand prix. The only way to be fit to drive an F1 car is by driving an F1 car," he stated."
The neck being of utmost importance for the F1 racers' training
The pressure every racer faces in the entire body is relatively less to what they face in the neck. Further, the G-force faced by every racer is intense. Moreover, the extreme heat inside the cockpit makes it more intolerable for the racer.
The G-force feels like an additional force of approximately 25 kilograms. Along with the helmet, it feels disastrously heavy for the racer to bear.
As per sources, "McLaren drivers can train using a helmet attached to pulleys which pull the neck from different angles."
"Renault use manual resistance techniques specifically designed for each circuit"
It is further conveyed, "The neck and the aerobic condition are the two main facets for any F1 driver, so that is what we concentrate on."
The Austrian F1 racer, Daniel Ricciardo, pointed out certain areas to concentrate on while going through the fitness regime. He further conveyed the importance of neck exercise amidst the other exercises.
ADVERTISEMENT
Article continues below this ad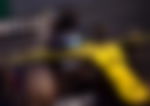 Ricciardo stated, "When you're training for racing, you've got to hit the main muscle groups, and one of the most important is your neck. Lie on your back, lift your head and turn it slowly from left to right. Try and aim for 75 repetitions, then repeat on the front.
"That builds up good endurance and it's obviously pretty safe in terms of injuries because you're not using any weight apart from your head. Your neck's fragile, so you don't want to start by putting 10-kilo plates on the side of your head–that takes time."
ADVERTISEMENT
Article continues below this ad
The F1 racers need to a healthy life, maintaining a healthy diet, and run through a fixed schedule. Further, the racer needs to pay extra heed to their neck training.