Why Does Daniil Medvedev Have a Poor Record on Clay, Especially at French Open?
Published 05/25/2021, 8:39 AM EDT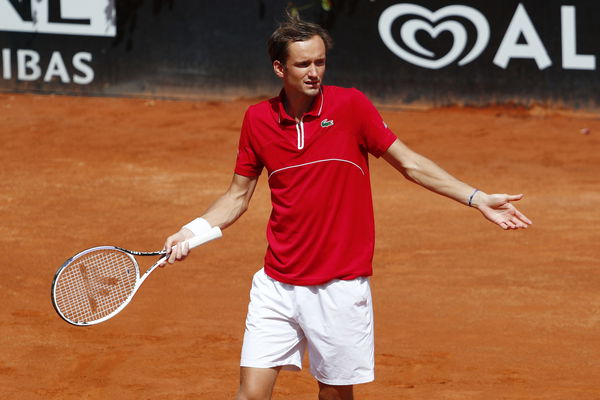 ---
---
Daniil Medvedev has been underwhelming on clay, even when he has soared the ATP rankings and won numerous titles on hard court. While he is quite strong on hard courts, his performances on clay are less than impressive, to say the least. The fact that he is yet to win a match at French Open is baffling.
ADVERTISEMENT
Article continues below this ad
Daniil Medvedev's numbers on clay and French Open
Medvedev's career win percentage is 66 percent. His clay-court percentage, however, is an abysmal 35 percent. On clay, he has won just 11 matches and lost 20 matches since turning pro. Moreover, he is the only player among the top 10 to not hold a clay-court title.
ADVERTISEMENT
Article continues below this ad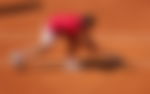 Medvedev made his French Open debut in 2017, and is yet to break his first-round hoodoo since then. The Russian is on a four-match losing streak at Roland Garros.
Then, in 2021, as he attained an impressive World No.2 ranking, many expected him to change his style to be more effective on the clay court, but Medvedev again failed to influence any of the big tournaments before French Open 2021.
What plagues Daniil Medvedev on clay?
As Medvedev himself explained that his shots, movement, and his physique aren't suited for the clay court. Medvedev is 6.5 ft tall and given his height, he is much slower than a lot of players. Clay court requires swift changes in direction and Medvedev's height is certainly a hurdle for that.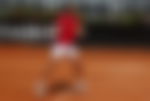 Moreover, you need fast movement to stay in rallies on a clay court. Unfortunately, Medvedev is a bit slow on his movement and gets caught out in the rallies. He doesn't slide around much and hence falls short of the ball when they grow longer.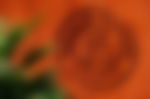 Daniil Medvedev's flat serve and shots ineffective on clay
Then Medvedev is aggressive with his strokes which are flat in nature. On a hard court, the flat strokes would be fast and tough to handle, but the clay-court neutralizes the fast strokes and hence makes them ineffective.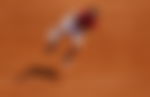 Furthermore, Medvedev posses a strong hard-court game with a potent first serve and flat strokes. However, his first serve on clay becomes easy to handle because of its slow speed. On any hard-court tournament, Medvedev would get free points off his consistent serves, but on clay, many players easily pounce on his first serve.
Mental block for Daniil Medvedev
Lastly, Medvedev is a moody player. His frequent meltdowns on the surface annihilate any prospect of a win. Even if physically he is able to conquer clay, mentally he will be in trouble. At French Open 2020, Medvedev had an outburst in the first round, which then resulted in a point penalty. Similar instances have followed in 2021 as well.
ADVERTISEMENT
Article continues below this ad
At the Madrid Open 2021, Medvedev was honest about hating the clay surface. He even pleaded with the chair umpire to default him from playing.
The Russian certainly isn't as bad on clay as stats suggest. Back in 2019, Medvedev had reached the finals of the Barcelona Open where he was bageled by Dominic Thiem. In the same year, he even beat Djokovic and Tsitsipas on clay. He just needs to evolve his game and add more variations to his arsenal to maybe challenge more on clay.
ADVERTISEMENT
Article continues below this ad