Why Does YouTube Sensation MrBeast Give Away Massive Sums of Money?
Published 12/24/2021, 1:26 PM EST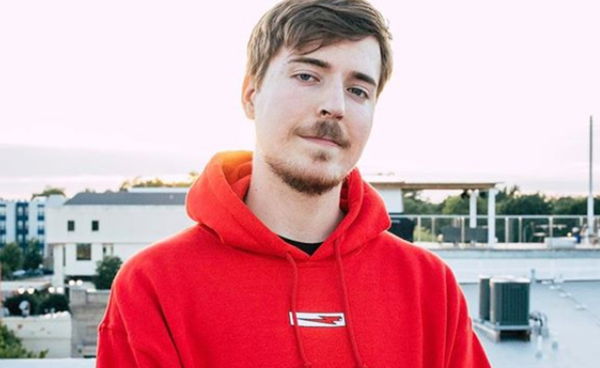 ---
---
The most popular career option among today's youth is content creation. Naturally, content creators like PewDiePie, MrBeast, KSI, Logan Paul are the main influencers that everyone looks up to. Among all, MrBeast has shown a tremendous growth rate and attracted many people to his channel in 2021.
ADVERTISEMENT
Article continues below this ad
Jimmy has over 85 million subscribers and is mainly popular for his massive giveaway videos. Recently, he also hosted a $460,000 Squid Game tournament and let the best player win the grand prize. After donating so much money to charities and his subscribers, several people started questioning what he gains from spending so much money.
Continue reading to find out the truth behind Jimmy's giveaway videos.
ADVERTISEMENT
Article continues below this ad
DIVE DEEPER: What Disease Does YouTube Star MrBeast Suffer From? Is It Life-Threatening?
Why does MrBeast give away so much money?
The best and only reasonable explanation why Jimmy giveaway so much money in his videos is to gain more audience. Benjamin Gandy shared their opinion:
"Mrbeast is a content creator. He spends money on his videos because people will watch them. He has studied the YouTube algorithm and had learned to use it to his advantage. If you notice, his videos can be watching a year from now and still be relevant. This is his goal. Continuous watch time.
"Is he a show-off? I don't think so. He can do whatever he wants with his money. It's probably a tax write-off! Is he kind and generous? Probably more likely. He does help a lot of people with his videos."
Without a doubt, Jimmy's giveaway content attracts many people to his videos. Furthermore, it helps him to publicize his channel and gain more subscribers. However, is Jimmy doing all this just to gain more subscribers? Well, it's not true. Jimmy is a very kind person, and he loves to help people in need.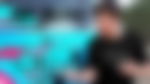 He has already donated huge money to charity events and small content creators to give them a head start. Not to mention, he even organized many popular charity events like #TeamSeas and #TeamTrees.
According to one of the Press-Enterprise blogs," Beast Philanthropy has distributed over 1.1 million pounds of food, currently helps feed nearly 1,000 households in the Greenville area on a weekly basis and delivered over 9,000 hot meals for victims of Hurricane Ida in Louisiana."
What has MrBeast said about his donations?
ADVERTISEMENT
Article continues below this ad
MrBeast doesn't like to publicize his donations to the public. However, he donated a lot of food items, clothing items to homeless and needed people. He said, "I want to feed millions of people on a monthly basis, tens of millions one day, I'm not stopping. I'm 23. I've got decades left in me and we're not going anywhere."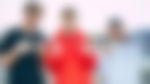 Because of his kind nature, many people like to watch his videos, and they respect him. On the flip side, some like to criticize him and claim his acts to be a publicity stunt. MrBeast still donates millions of dollars and food items even after gaining over 85 million subscribers. In case this all was a publicity stunt, he might have stopped after 50 million subscribers, but he didn't.
ADVERTISEMENT
Article continues below this ad
This proves that he's only trying his best to make other people's lives more beautiful and comfortable. What is your opinion on MrBeast's giveaway videos? Let us know in the comments down below.
Watch this story: Toughest Video Game Bosses of all time