Why is Liverpool not a title favourite?
Published 08/23/2017, 2:30 PM EDT
Jurgen Klopp was the first of the elite managerial entrants in the premier league in the last two years. His appointment in October 2015 was met with great joy and optimism by Liverpool fans. The outgoing Brendan Rodgers had failed to deliver and in the German, they saw a person who could turn around their fortunes. Klopp is widely considered as one of the best coaches in the world and his achievements at Borussia Dortmund speak for themselves. There was a sense of expectation at Anfield as it looked like they finally had the man who could break their barren streak.
ADVERTISEMENT
Article continues below this ad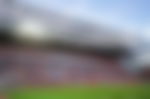 Whether Klopp has done well or not is a matter of great debate. While it can be argued that he has done a great job with the limited resources he is provided, Liverpool still have a long way to go from competing for the biggest titles. They managed a champions league spot by finishing 4th last season but it was by the edge of the sword and could have gone either way. With no European football to deal with, one would have expected Liverpool to gone a lot more closer to the champions Chelsea seeing how they did in similar situations and Klopp having had more time to work with his squad than Conte,Pep and Jose.A title challenge still seems far away unless massive improvements are made in various sectors.
ADVERTISEMENT
Article continues below this ad
Firstly the questions have to raised of Jurgen Klopp himself.Has he really delivered to what was expected. Has he really been as good as he is made out to be? The fact remains that Klopp's win percentage is still lesser than what Rodgers had at the club. There are still some serious issues in the side and system that remain left to be addressed.
The biggest problem for Liverpool remains their ability to win against the so called smaller teams. They finished last season without losing a single match to the to top 6. This isn't just a coincidence. It is because of  a problem in Klopp's system that teams playing with a low block find things easier against them. His preferred Gegen press works on his team winning the ball high up the field and counter attacking with the formidable and blistering front 3 they have. Against teams who sit back and they have most of the ball it becomes difficult to do so. It is upon the German to find a plan B to be able to negotiate such challenges this season.
Liverpool are a delight to watch at their best. Their "heavy metal football" excites fans irrespective of their club loyalties but the fact remains doing so every match is next to impossible. Champions teams are those who find a way to win even on their bad days. If a team aspires to be champions they have to learn to win ugly. Its a quality of the champions to scrap out wins and that is something Jurgan Klopp's Liverpool have to develop.
ADVERTISEMENT
Article continues below this ad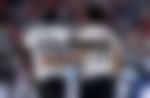 Another area of concern hurting Liverpool is their defending. They are a side  that is evidently defensively very susceptible. They concede a high number of goals and despite their phenomenal attacking play, it is something that  costs them dearly. it is no secret that a buying a top quality centre back is a big need for them.
Their biggest concern in defending is  set pieces. The number of goals Liverpool have conceded from corners is there for everyone to see. This is an issue that extends beyond the individuals on the pitch. Klopp prefers a zonal marking system which is clearly not working with his current set of players. He definitely needs to find a new solution to deal with the situation as its evident that the current way doesn't work and it is naive to continue with it.
ADVERTISEMENT
Article continues below this ad
Last season without the burden of European football, Liverpool suffered with injuries and fatigues. Jurgan Klopp's playing style and training methods are very intensive and tiring. These are ultimately going to lead to fitness problems. In such a case, it is a necessity to have a side with quality depth. Sadly, that is something that cant be said about Liverpool. They don't have enough desired quality on the bench and that is something that could very well come to haunt them when there is a fixture congestion.
But Liverpool's history over the past few decades is evidence to the fact that blaming the manager altogether is unfair and baseless. The truth is Liverpool's transfer business has lacked ambition and conviction. Most of the times their targets have been players capable of taking the team to the next level and when they have tried for big money signings like Virgin Van Djik and Naby Kieta they have failed. There is definite incompetence in the Liverpool board room which has held Liverpool back over the years. The fans of one of the most glorious clubs in Europe deserve better and their owners cannot continue to let them down.