Why Lewis Hamilton Joining Ferrari is a Stupid Decision for Both Parties
Published 12/05/2019, 3:42 PM EST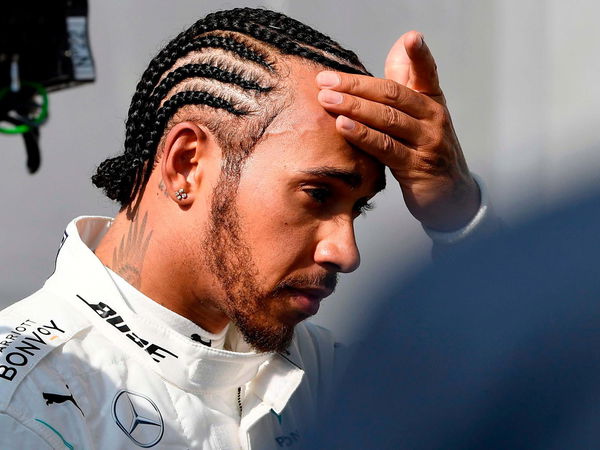 ---
---
There have been numerous rumours floating around that Mercedes driver Lewis Hamilton may leave the team. The whispers mentioned that Scuderia Ferrari is a potential destination for the 6-time world champion.
ADVERTISEMENT
Article continues below this ad
It is also interesting to note that Scuderia Ferrari admitted that they would welcome him with open arms. Even Mercedes confessed that they would not get in the way of a potential move.
However, it does beg the question, is leaving Mercedes and joining Ferrari worth it? On the outside, for sentimental value, it seems like a good idea. This is because, at some point in an F1 driver's career, there is a dream to drive for Ferrari. On the other hand, looking at it from a practical point of view, it is a very bad idea. Here are a few reason why Lewis Hamilton should not join Ferrari.
ADVERTISEMENT
Article continues below this ad
1. Battle for Numero Uno Status
If Lewis Hamilton does join Ferrari, one would expect that he will come into the team expecting to be the number 1 driver. However, there is a question of Charles Leclerc and whether he will challenge him. Already there were a number of tussles with Sebastian Vettel for the number 1 driver role. Honestly speaking, look where that got Vettel and Leclerc.
Charles Leclerc doesn't normally strike anyone as a person who is willing to play the team game. As evidenced in Bahrain earlier this year, he ignored team orders and challenged Sebastian Vettel for position. Then, in Singapore, he was hopping mad when Sebastian Vettel used an undercut to leapfrog him and take the win.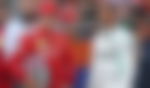 Meanwhile, Lewis Hamilton is so used to the numero uno status that it will be completely out of character for him to submit to Leclerc. In fact, during his Formula One debut in 2007 alongside Fernando Alonso, he was in the exact same position as Leclerc. The young rising star pitted against a far more experienced and high-profile teammate.
Both Hamilton and Alonso tussled very hard with each other at McLaren, just like how Leclerc and Vettel are battling. Then again in 2016, his rivalry with Nico Rosberg came to a boiling point. So, who's to say that there isn't a danger of that happening again with Charles Leclerc.
2. Fanbase Division
Lewis Hamilton is arguably one of the most popular drivers in Formula One. From a team's perspective, Scuderia Ferrari also have a massive fanbase. If two of the biggest fanbases join forces, you don't need a genius to do the math.
However, given that 2021 will most likely be a clean sheet for every team, nobody knows how the order will shake itself out. If things do not go in Ferrari or Hamilton's way, both factions will be at a massive risk of losing a chunk of their fan following.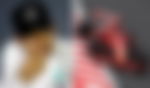 Take the 2009 season for example, prior to that, Ferrari and McLaren were the dominant forces. However, once everything was shaken up in 2009, Ferrari could only muster 4th in the championship with one solitary win. Also, another factor to consider is that Scuderia Ferrari have not won a single constructor's title since 2008.
3. Old Dogs vs Young Blood
Without a doubt, Scuderia Ferrari chose Charles Leclerc because he is a long-term asset, being only 22-years old. There is also the fact that even though Scuderia Ferrari fielded drivers of Fernando Alonso and Sebastian Vettel's calibres, they never got close to a world championship.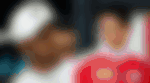 ADVERTISEMENT
Article continues below this ad
As mentioned before, 2021 is a whole new ballgame, which possibly thrown Renault and McLaren into the fun. With the possibility of tight competition, should Ferrari seriously consider a driver like Lewis Hamilton when they have plenty of young blood in Charles Leclerc and a potential gamble on a driver from their academy who could easily fit into their rear gunner plans.
4. How Long will he Last?
In a month's time, Lewis Hamilton will be 35-years old, and a year later, he will be 36. Granted, Kimi Raikkonen is 40-years old and still racing, but everyone has their limits. Even if Lewis Hamilton does end up in Ferrari, there is a possibility that he will stick around for a couple of years before bailing out. Nobody can do this forever, and at some point, he has to hit a ceiling in performance or his body may decide for him.
ADVERTISEMENT
Article continues below this ad
So, with Hamilton's shelf life in mind, Scuderia Ferrari need to plan ahead just in case. Mercedes made that mistake in 2016 when Nico Rosberg suddenly retired, and Valtteri Bottas had to be shoe-horned in.