Why Nike Failed to Re-Sign NBA Superstar Stephen Curry
Published 10/20/2020, 3:58 AM EDT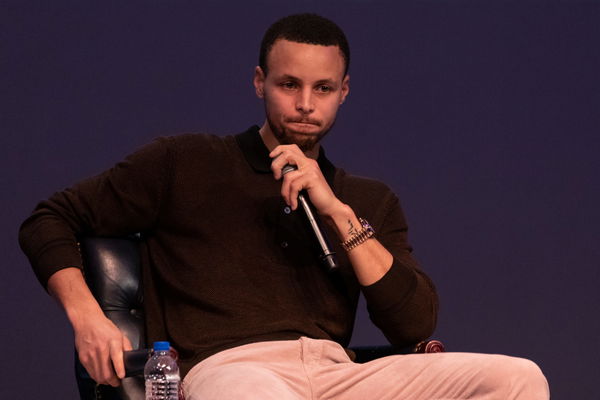 When talking about the most influential players in the NBA, one cannot leave out Stephen Curry. Curry completely changed the modern-day game of basketball with his three-point shooting. Nowadays, everyone is chucking up three-pointers, but it was Curry who began the revolution.
One might wonder why a generational talent like Steph is signed with Under Armour instead of Nike. Here's a look at Steph's endorsement deal history and how he turned out to be the premier athlete for Under Armour.
Did Steph Curry sign with Nike?
ADVERTISEMENT
Article continues below this ad
When Curry entered the league, he was not expected to become the global superstar that he is today. Moreover, he was facing severe ankle injuries in the early days of his career, which was a huge concern for the Warriors at that time.
Regardless, Steph Curry was a Nike Athlete from the beginning of his career. In fact, he was committed to the company until the season before he won the first MVP of his career. Unfortunately, Nike bought into the hype of Curry being nothing more than a prospect, and they let him walk away after a disastrous pitch meeting.
Why did Stephen Curry leave Nike?
Nike's pitch meeting with Stephen Curry probably haunts them to this date. It was clear the deal was bound to fall off as Nike misspelled Curry's name in the presentation and wrote it as "Steph-on" instead of Stephen.
The pitch only got worse as it contained a PowerPoint slide that had Kevin Durant's name. The blunder clearly signaled that Nike wasn't keen on re-signing the future two-time MVP. According to ESPN, Dell Curry had already made up his mind to leave Nike during the presentation itself. He gave his son Stephen a single piece of advice and said, "Don't be afraid to try something new."
ADVERTISEMENT
Article continues below this ad
As a result of these mishaps, Under Armour swooped in and grabbed Curry from right under Nike's nose. Now, Curry is the face of Under Armour, and will be making nearly $20 million per year till 2024. Moreover, Curry is set to have his signature shoe series under his name, like the Jordan brand for Nike.
What is Steph Curry's net worth?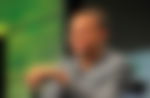 In the past five years, Steph has established himself as one of the most marketable superstars. He has been nothing but sensational in that time frame, winning three NBA championships and bagging two MVPs. For his efforts, the Warriors awarded him with the first-ever $200 million contract extension in league history in 2017. According to Forbes, Curry is the 6th highest-paid athlete in 2020, racking up more than $74 million including his endorsement deals.
ADVERTISEMENT
Article continues below this ad
The 32-year-old might be out of his basketball prime, but there are still a few years left in his tank. With him and Klay being 100% healthy for the upcoming season, the Dubs will be looking forward to a redemption season.