Why Roger Federer Was Written Off By Majority of Tennis Wisdom?
Published 07/31/2020, 6:13 AM EDT

Follow Us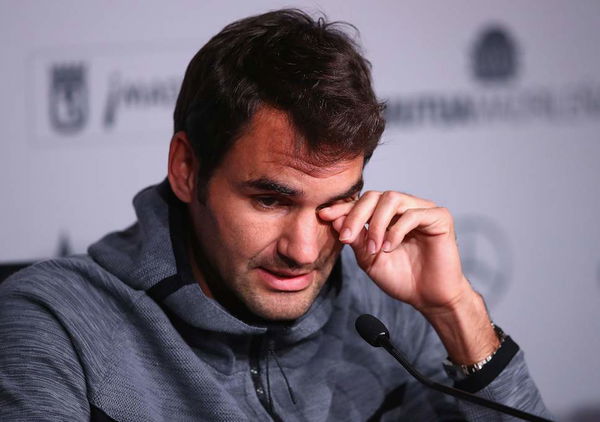 If you turn back the clock to exactly 4 years back, May 2016, Federer had withdrawn from Madrid Masters due to a back injury and even his ardent supporters feared whether their favorite athlete will ever be the last man standing on the second Sunday of a major. 2016, as well four years into the famous 'Grand Slam drought' of Roger Federer. (Spoiler: It was also the last!). From 2012 US Open to 2016 US Open, Federer didn't add to his tally of then 17 majors. Today he stands alone, with 20.
America's Favorite Video Today
But why was, arguably the greatest champion of the game, Roger Federer, unable to win majors for so long and eventually written off by the majority of tennis wisdom?
The first major doubt over the sustenance of Federer's supreme reign from 2004-2007 came at the 2008 Wimbledon. Rafa dethroning Roger, at Wimbledon. Bjorn Borg even hinting that retirement is close for Roger. However, out of the next 6 majors, Federer won 4 and was runner up in 2. So Borg's hinting and apprehensions were obviously shredded. But in 2010, things didn't follow the routine people were accustomed to for more than half a decade.
ADVERTISEMENT
Article continues below this ad
Federer lost to Soderling at French Open and Berdych at Wimbledon. Two sudden unexpected results as since 2005 French Open, only Rafa, Novak Djokovic, and Juan Martin Del Potro (in 2009) had stopped Federer in a major. Naturally, losing to Soderling and then Berdych wasn't just a one-off thing. The decline was evident. Federer was inching to his 30s-the established twilight of one's career.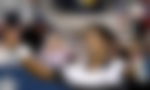 And in came Novak, gaining significant traction towards the end of 2010, he hit his strides in 2011, brushing aside both Rafa and Roger. Apart from losing to Tsonga in 5 at Wimbledon next year, it was only Rafa and Novak who defeated Federer at majors until his number 17, at Wimbledon 2012. That shouldn't be a surprise to anyone. Rafa was already a nemesis for peak Roger and he continued to be just that. Novak also was now in better form and shape than a 30-year-old Roger. Roger did go on to beat Novak in SF of Wimbledon'12, but that proved to be his last major win over the Serb, also marking the beginning of a 4-year drought.
Let's get one thing out of the way, at 31 and onwards, Federer was bound to have more off days than he did in his peak, his reflexes grew weaker, the movement lost half a step and with the emergence of baseliners, he had to grind more than he ever did. Keeping his injury-ridden 2013 out, let's look at the players and manners he lost since 2012.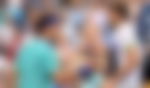 Tomas Berdych outhit Federer at Flushing Meadows in 2012. The sixth seed was too powerful in his groundstrokes for Roger, who was coming off a good summer. Federer had turned more vulnerable to massive hitters, naturally past 30, something he had dealt well in his prime. His 2014 defeat to Marin Cilic in semis was of a similar kind, being out hit. Federer failed to capitalize on Novak losing to Kei in the other semi-final. In 2014 and 2015, Federer made 3 finals, his surprise defeat only coming to Andreas Seppi in Melbourne'15. He did lose to Gulbis as well, but that was in Paris, where he was hardly expected to win the thing.
In all the three finals during that period, Roger had the misfortune of meeting Novak Djokovic, a man hitting the peak of his sparkling career. Despite Roger showing some breathtaking display to reach the finals of those majors, Novak was always too much for him. Tactically and mentally. His poor break points conversion rate proved catastrophic in the US Open final of 2015.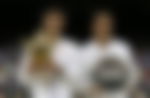 Novak continued to be the wall Federer ran into, a declining legend hitting an immovable force. Djokovic showed no mercy to Fed in 2016 Aus Open semi either, putting the Swiss channel to bed in 4 sets. Then came Federer's knee surgery and a long rehab period post-Wimbledon, which saw him miss the French Open and US Open that year.
The next-gen never really had much said in the slam-less period of Federer. It was all about his arch-rivals edging him ahead in tennis. About meeting a player at the peak of his career (read Novak), about continuing his ritual of losing to Rafa and the occasional misadventures against the likes of Cilic and Seppi. Getting injured in the 30s doesn't help either. Despite all this, Federer continued to remain one of the major challenges to the likes of Novak, Andy, and Rafa. He just had to pounce on any opportunity that made his task easier. He did that in grand style in the next couple of years.
2017 and beyond
ADVERTISEMENT
Article continues below this ad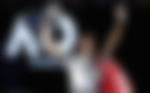 Federer entered AO'17 with nothing to lose and on the back of a long rested period he surprised everyone to gather his 18th major title. And once that was done, we saw more free-flowing tennis, change in strategy against Rafael Nadal, and more attacking version of Roger. The dip in form of Novak did help, as both Roger and Rafa shared the slams till French Open'18. We might have already started another brief slam-less period for Roger- his last win being in Melbourne in 2018- but this won't be as magnified as the previous one, neither by critics nor by Federer himself.
38 now, Federer might need more favorable draws and few favors from other players to take out major contenders, if he were to add to his tally of 20. If he stays fit, he will fancy his chances against anybody who plays the sport professionally. He is set to return next year with a goal to continue playing at the highest level. 
ADVERTISEMENT
Article continues below this ad
Providing feedback will help us make your experience better.
Enjoyed Your Read? Let us know how likely you are to recommend EssentiallySports to your friends!