'My Wife is Amazing' – Roger Federer
Published 09/14/2018, 2:32 PM EDT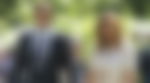 ---
---
The Swiss legend, Roger Federer held a tennis racquet at the age of four after witnessing his parents play. While growing up he also excelled in skiing, basketball and football. And later at the age of twelve, he chose tennis over football. During his early teens, Federer started dwelling more on tennis courts and practicing it seriously. At the age of 12, left home and move to the French-speaking part of Switzerland to learn tennis. He received training at the Swiss national center to master in tennis, Ecublens.
ADVERTISEMENT
Article continues below this ad
Federer cherishes his memories and the time spent in Switzerland back then. "I think my independence, probably—I was always very independent, taking the bus or tram or train to practice," says Federer. "Growing up that way was a beautiful thing, and I wish the same for my children. I learned how to get around, and travel is all about timing and scheduling and getting from A to B on time." Federer adores his last trip with his family before turning a professional wherein his family and himself visited Australia and post that trip he invested all his time in tennis.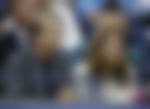 Federer's professional career compels him to take at least two flights every week. Also, he is a father to four children. His wonderful wife makes it feasible and comfortable for their family to travel without any hassles. 'My wife is amazing, and I try to give as much input as possible and make sure I help as much as I can.' Federer says.
ADVERTISEMENT
Article continues below this ad
'For my kids, they've been on so many flights—my wife keeps count, but you don't want to know otherwise you think we're bad parents! We make travel as easy as possible for them', Federer said. 'It's not for ourselves anymore, you want it to be as easy and comfortable and quick as possible for them.'
Federer's family enjoys their trips when he is on tour. His children are relaxed when they during the travel. Their regulations on food and TV are a bit more lenient than their usual days.