Will DeAndre Jordan Leave The Clippers?
Published 06/30/2015, 10:30 AM EDT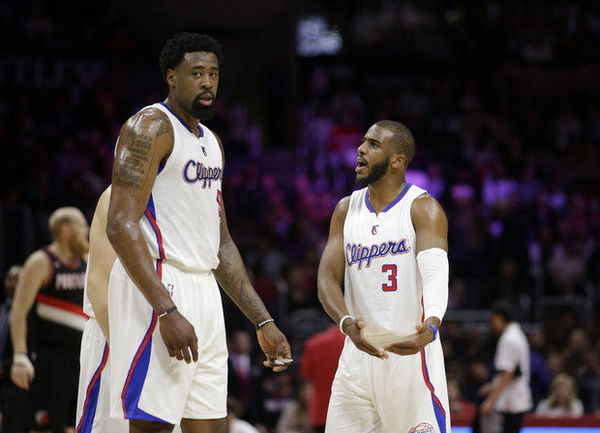 ---
---
When DeAndre Jordan was drafted as a raw and athletic center from Texas A&M University in the second round of the 2008 NBA Draft by the Los Angeles Clippers, little did anyone know that he would be getting the maximum contract offers from at least four teams in the future.
ADVERTISEMENT
Article continues below this ad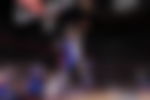 Jordan has developed into a defensive force over the course of his seven year career. He led the league in rebounding and was named in the All-NBA defensive team of the year in the recently concluded season.  He was an instrumental part in the Clippers 56 win season as they finished third in a loaded Western Conference and were pitted against the San Antonio Spurs in the first round.
ADVERTISEMENT
Article continues below this ad
After narrowly edging out the Spurs in an epic seven game series, Jordan and the Clippers imploded against the Houston Rockets as they lost the series after being one quarter away from reaching the Western Conference Finals.
ADVERTISEMENT
Article continues below this ad
It was at this point that reports emerged that Chris Paul, Los Angeles' All-Star point guard had a fall out with Jordan.  Multiple sources have claimed that Paul and Jordan were at loggerheads throughout the season as Paul questioned Jordan's commitment to improve his free throw shooting. They also say that Paul's edginess and drive got on Jordan's nerves. In light of these reports the Clippers fan base is genuinely worried that Jordan may leave the franchise this summer. His exit can be disastrous for the Clippers as well as Paul who has underachieved in the playoffs throughout his career and craves an opportunity to play in the NBA Finals.
The Clippers fear that Jordan, a Texas native maybe swayed to join the Dallas Mavericks. The advantage that the Clippers hold of offering him the most money may be negated by the fact that Texas has no income tax and Jordan may end up earning a similar amount of money with the Mavs. The other teams in the fray to sign him are the Los Angeles Lakers and the New York Knicks. Jordan has already received recruitment calls from Kobe Bryant and Carmelo Anthony. However, these two iconic franchises may not appeal to Jordan as much as they will not put him in a situation to contend for the title next year.
The twenty-six year old will meet representatives from the Mavs, Lakers and Knicks on Wednesday and will let the Clippers convince him on staying on Thursday. For the sake of 'Lob City' one hopes that Jordan will sign with the Clippers and the fans will be treated to even more highlight reel dunks, alley-oops and blocks by Jordan.
ADVERTISEMENT
Article continues below this ad