Will Fortnite Ever Return to iOS? Understanding What the Apple vs Epic Games Court Ruling Implies
Published 09/20/2021, 9:49 AM EDT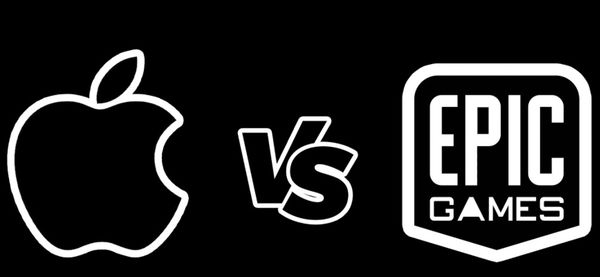 ---
---
After a year of legal battles, the Epic Games and Apple saga has finally ended, or has it? The two giants of their industry went head to head over a dispute of commission charges levied by the iPhone manufacturers for the App Store. This caused Epic Games developers to create new payments options for the iOS variant of the popular Battle Royale game, Fortnite, before Apple eventually thwarted their attempts by removing the game.
ADVERTISEMENT
Article continues below this ad
Following the legal battle, fans have a lot of questions about the court ruling. But the biggest them of all revolves around the game itself, and its impending return to devices like iPhones and iPads after the tech giants removed it over a year ago.
Fortnite will return to the iOS App Store when and where Epic can offer in-app payment in fair competition with Apple in-app payment, passing along the savings to consumers.

— Tim Sweeney (@TimSweeneyEpic) September 10, 2021
ADVERTISEMENT
Article continues below this ad
Year long court battle between Fortnite developers and Apple finally ends
Epic Games had a massive issue with Apple charging 30% transactional fees for payments through the App Store. This prompted the developers to add an alternative option for Fortnite before the iPhone manufacturers removed it for violating the App Store rules. This eventually lead to a year long battle which ended with a court ruling earlier this month.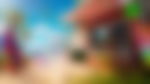 The ruling states that Apple can't force developers to use the App Store payment options. It further explains that the company will now have to allow app developers to use alternative in-app purchase options. This means that Epic Games can now use their own systems for players to purchase V-Bucks and other items in Fortnite.
However, Apple had its fair share of victories as well with the ruling. The ruling mentioned that Epic Games did break its contract with the App Store after installing an alternative in-app payment options. The company will now have to pay 30% of the revenue collected with this system to Apple.
Epic has asked Apple to restore our Fortnite developer account. Epic intends to re-release Fortnite on iOS in Korea offering both Epic payment and Apple payment side-by-side in compliance with the new Korean law.

— Fortnite (@FortniteGame) September 9, 2021
Will the game return anytime soon?
Following the ruling, every Fortnite player on iOS had the same question on their mind about the game's return to Apple devices. However, according to Epic Games chief Tim Sweeney, that won't happen anytime soon. The popular executive took to Twitter after the verdict arrived to state that the game will only return after the developers can add a system that can compete fairly with the App Store payment system.
ADVERTISEMENT
Article continues below this ad
Plus, there's the whole issue of Apple adding the Epic Games developer account back on iOS. Following a separate ruling in South Korea about this issue, Epic has asked the tech giants to add their developer account back. But, the company has rejected these attempts for breaching their contract with the company. This means that even if Epic wants to add the game back, Apple will still have the final say in it.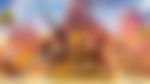 Moreover, Tim Sweeney has also stated the fight for fair competition won't stop here. The ruling will come in effect after 90 days. Additionally, there's very good chance that both companies might appeal the decision as well. This could cause another long court battle that will prolong Fortnite's impending return to iOS devices.
ADVERTISEMENT
Article continues below this ad
The legal battle between Epic Games and Apple was one of the biggest in the tech industry. However, it looks like it hasn't come to an end yet. No one knows what the final outcome might be. But, it sure seems like Fortnite players on iOS will have to endure a lot of suffering for a long time.
WATCH THIS STORY- Call of Duty: Warzone vs Fortnite: Which Is the Better Battle Royale Game?
Trending Stories