Will Irfan Pathan set the ball swinging on his comeback in the IPL?
Published 04/27/2017, 2:53 PM EDT
By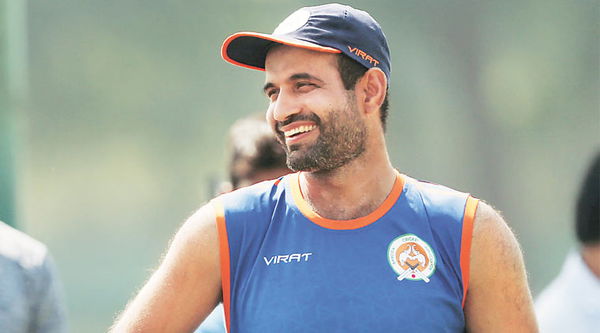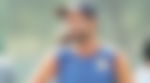 We all fondly remember Irfan Pathan as that curly haired youngster who would give batsmen a run for their money. Pathan was India's swinging sensation, being able to swing the ball both ways with a swift action. The Indian pacer had a dream debut against Pakistan in Karachi where he left the Pakistani team in a state of shock with a picture perfect hattrick. Pathan then was only the second Indian bowler to have achieved that feat.
ADVERTISEMENT
Article continues below this ad
He was pretty good with the bat too. He was looked upon as a great all rounding prospect for India and was experimented at No.3, where he registered his highest ODI score of 83. With five fifty plus scores in a relatively short interval of time, Pathan earned the status of an all rounder. The impression was so much so that at one point he was compared to the legendary Kapil Dev.
ADVERTISEMENT
Article continues below this ad
However, lack of wickets caused by a dip in the bowling performance and a phase marked by injuries led to Pathan's drop from the national team. With a sparkling arrival, Pathan suddenly found himself out of the national scheme within three years of that dream debut. He had lost it all too soon.
He did make comebacks later on but they never seemed to have worked out for him. That charm was missing, those sharp swinging deliveries couldn't be found, a change in the action in the quest for prolonging his career only added to his woes. His IPL performances and soon the number of matches he played dipped and Irfan found himself warming the bench for much time in the season.
Ultimately, he went unsold in the auction for IPL 2017. But may be life had other plans. An injured Dwayne Bravo and persistent bowling problems led the Gujarat Lions to sign the speedster mid season. And here he was answering question bombarded to him by the media person at the pre-match press conference ahead of his teams match with the Royal Challengers Banglore. Excerpts;
The need for change in the bowling action and the decision to resume with his original bowling action…
So what happened in between when I changed (the action) was, I worked with TA Sekhar sir and at that time I had my back problem as well. When you have back problem, with my action, because I have a lot of counter rotations in my original action, I changed that (action) and put less pressure on my back.
It was a question of me asking myself if I should stick to my old action which might break me down. Or go and work with Sekhar sir which will help my back and do what I can do in terms of playing cricket for a longer period of time. That's a decision I had to make and I did it. He added
As he resumes with his old bowling style, will the fans be able to witness the sharp swing bowling they once did…
ADVERTISEMENT
Article continues below this ad
In the last couple of years, I've gone back to my old action and hopefully the swing is coming out of the hand very nicely. As a bowler, I've always been a rhythmic bowler. Whenever I keep bowling more and more – in terms of matches, not nets – the better I'm going to get
For that matter, it's the same with any bowler, especially fast bowlers more than spinners and batsmen, if you keep playing regular matches as a bowler, you keep getting better. The pitch starts to look smaller; when you come out of injury after a long gap, the pitch starts to look bigger and it plays in your mind, but because I have a lot of experience in terms of many years of cricket I can handle that. He added hoping to perform his level best.
On being brought in as a replacement for the Injured Dwayne Bravo and about playing for the Gujarat Lion…
ADVERTISEMENT
Article continues below this ad
It is wonderful to be here. Yes, but it is disappointing when you not get picked, initially. If you get picked even if you are in the middle or fag end of the tournament you feel good, hopefully I will get the opportunity and do well.
The best thing what a sportsman can do is to look forward and not look back too much, and that is when you go wrong. I know my international and domestic experience will help me perform well. Yeah, at the moment I am very happy to be playing for Gujarat Lions.