Rahane: Will look to improve our game against their spinners
Published 09/06/2015, 4:06 PM EDT
By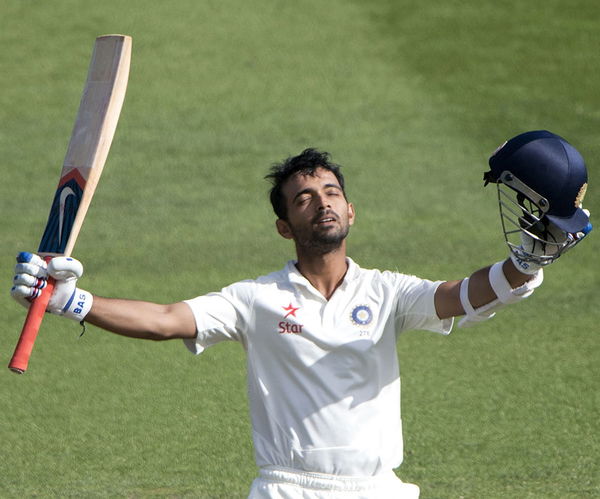 After being all at sea against the Lankan spinners in Galle, star Indian middle order batsman, Ajinkya Rahane expressed his thoughts over the 'spin debacle' and the upcoming South African tour.
ADVERTISEMENT
Article continues below this ad
"The current Indian batsmen are not bad against spin. But the credit goes to Sri Lankan spinners for bowling well. Our intention against them was to see off the first spell, watch what they are trying to do and then take them on," Rahane said.
The Indians, however, came back strongly to win the remainder of the games, avoiding batting on hostile fifth day pitches and in the process winning  a test series in Sri Lanka after 22 years. Rahane acknowledged that attacking spinners was the primary motive of the batsmen, after playing them defensively on the fifth day at Galle.
"Our main motto in Sri Lanka was to score as quickly as possible and give ample time to our bowlers to pick 20 wickets and that is what our bowlers have done and full credit goes to them," the Mumbaikar said.
The batsman also spoke about adapting to different formats quickly as an important aspect ahead of the marathon home series against South Africa.
"The challenge is in our mind. We are now used to playing in all formats of the game. (To be) able to adjust to formats is all in our minds. We will aim at doing well against South Africa as well. We will look to improve our game against their spinners," Rahane concluded.