Will Sony's PS5 Lose the Console War?
Published 09/19/2020, 8:15 AM EDT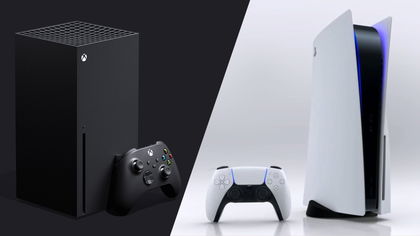 ---
---
The console war between Sony and Microsoft this year could be closer than ever. Both the consoles, the PS5 and the Xbox Series X, have great specifications that are almost identical. However, there's a huge difference in pricing as well as features when it comes to the PS5 digital edition and the Xbox Series S.
ADVERTISEMENT
Article continues below this ad
Xbox Series S is priced at $299 and the PS5 digital edition at $399, but the Series S is a much less powerful machine than the PlayStation 5. At first glance, the pricing has led most to believe that Sony would outsell its counterpart rather easily. However, there are other things to consider before making this conclusion.
Sony's chaotic management of the preorders
ADVERTISEMENT
Article continues below this ad
Soon after the PS5 showcase event, Sony had announced the pre-orders would go live soon. But the corporation didn't really talk about any timings or retailers in this announcement, causing a major rush among the fans. As a result of the poor planning by Sony, many missed out on the chance to place a pre-order.
Due to this blunder by Sony, Xbox will fetch appreciation for doing the bare minimum of planning its pre-orders. Xbox also took a sly dig at the Japanese tech-giant.
Pre-order 👉 September 22

Worldwide launch in 36 countries 👉 November 10

Hype 👉 9000+

(don't worry – we'll let you know the exact time pre-orders start for you soon) pic.twitter.com/SLUrrtszyN

— Xbox (@Xbox) September 17, 2020
Backward's compatibility is a major issue for the PS5
Another aspect that Sony hasn't clarified well enough is their stance on cross-generations. Sony was firm in its belief in segregating gaming generations. Surprisingly, however, they announced that games like Marvel's Spiderman: Miles Morales and Horizon Forbidden West would also release on PlayStation 4.
On the other side, Xbox has worked significantly well on providing backward compatibility. Microsoft's gaming console supports compatibility with three of its previous generations.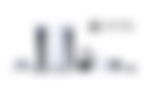 Price hike in first-party Sony games
The internet is divided on the price hike in Sony's console, but the actual winner in this debate is Xbox. Xbox has successfully improved its financing programs with the introduction of project xCloud and the Xbox Game Pass. While Xbox seems to be pursuing a more long-term approach, Sony seems happy to take advantage of its huge brand value.
ADVERTISEMENT
Article continues below this ad
Moreover, in terms of consumer engagement, Xbox is more interactive and open. In recent times, Xbox has been trying its best to improve its image and consumer relationship, and has been successful in doing so.
Gotta go with the best choice for you, friend! The PS5 looks like a great next-gen platform, and we're happy you have so many great memories with us.

And hey, even if you don't pick up one of our consoles, you can always grab Xbox Game Pass Ultimate for Android or PC!

— Xbox (@Xbox) September 17, 2020
ADVERTISEMENT
Article continues below this ad
Sony won the current generational war quite emphatically, but Xbox looks capable of giving them a run for their money this time around.